Cashing in Blue Devil Dollars to play "Dare Base" today.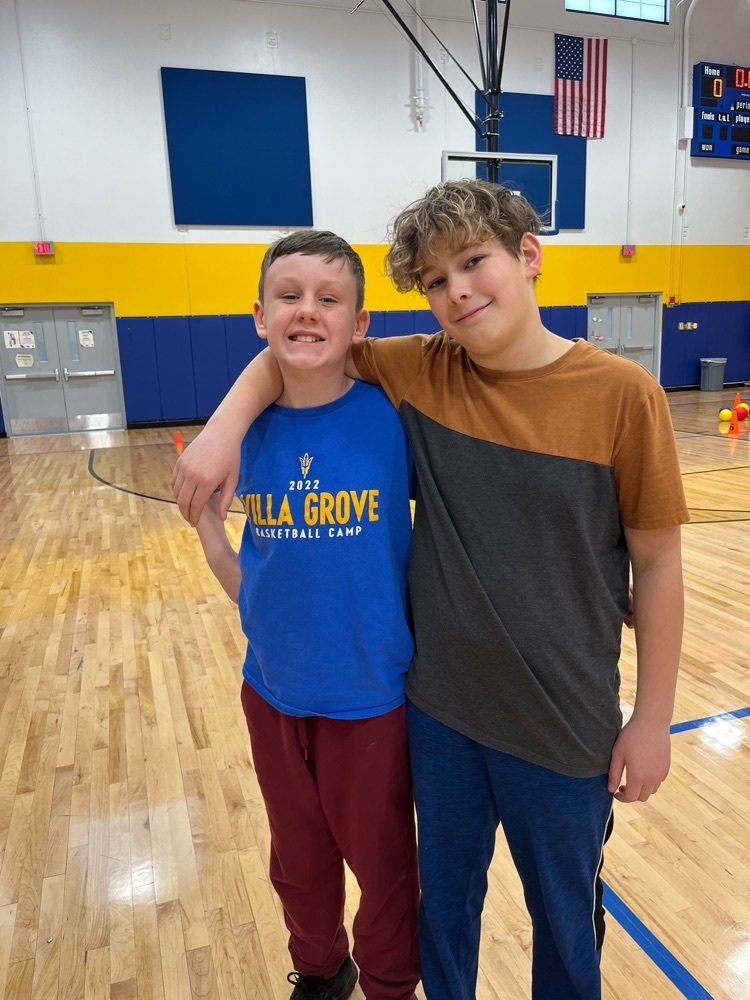 Villa Grove Schools will be closed Wednesday, January 25th due to inclement weather. All after school activities will be determined later today. Please stay warm and safe.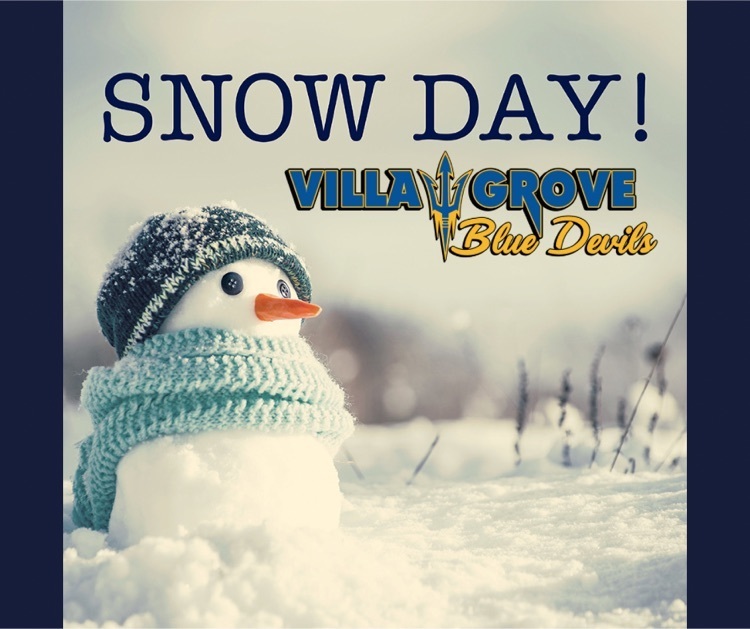 Class of 2036 it is time to get ready for Kindergarten!!!!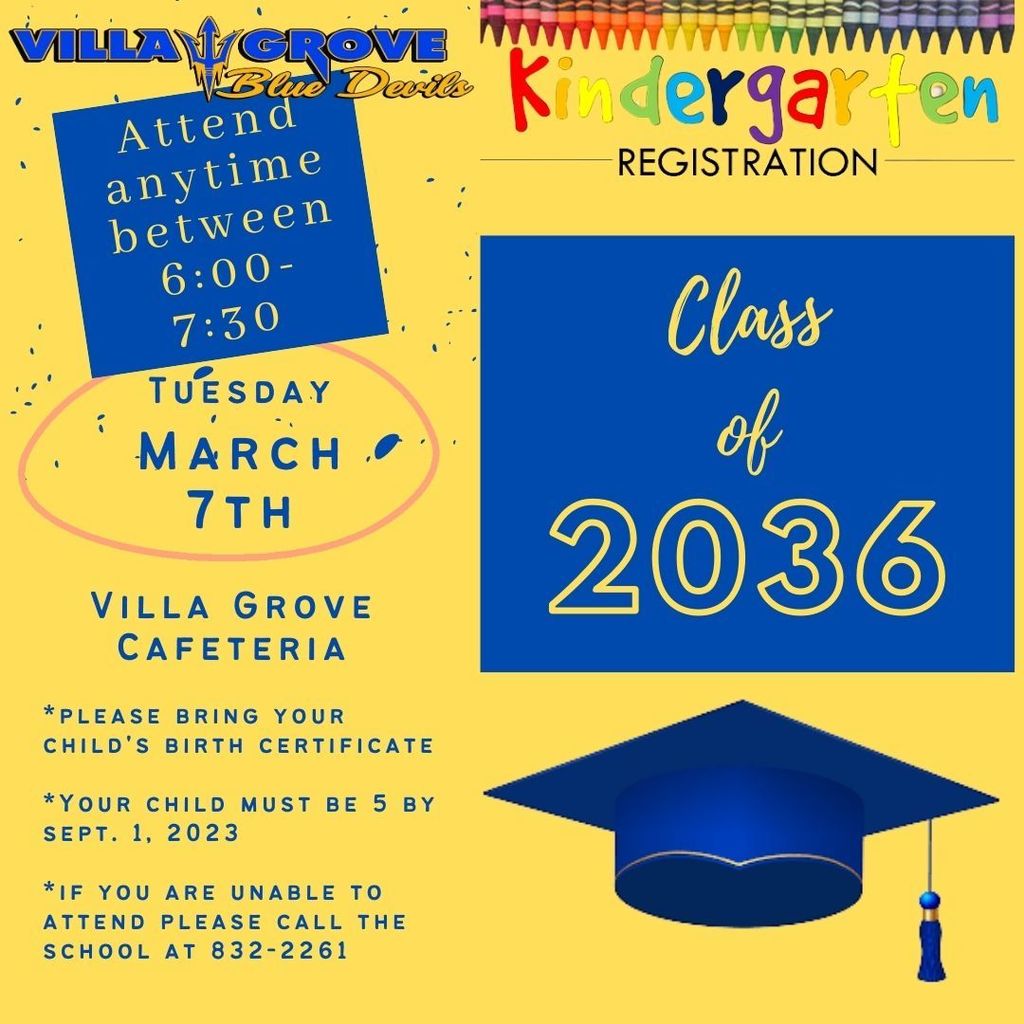 Save the Date for VG PTO's Family Dance!
Save the date for VG PTO's Family Dance!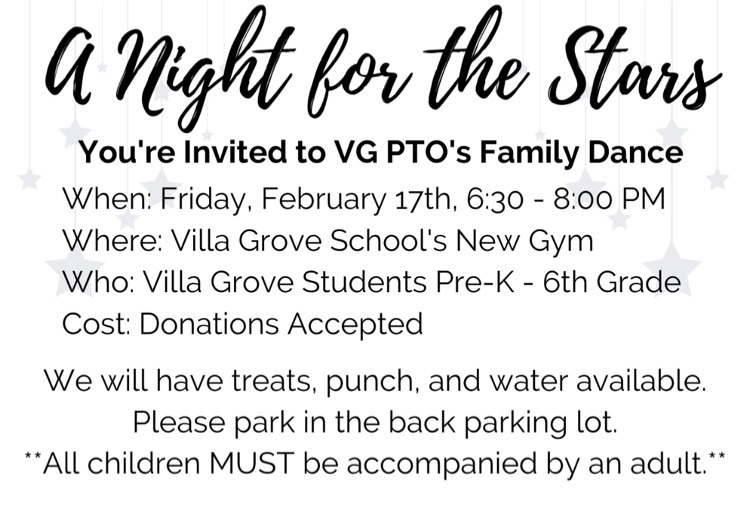 Reminder: Friday, January 13th is an 11:20 (Elementary)/ 11:30 (JH & HS) Dismissal for School Improvement. No Lunch on Friday. There is No School Monday, January 16th for Martin Luther King Day. Have a great weekend.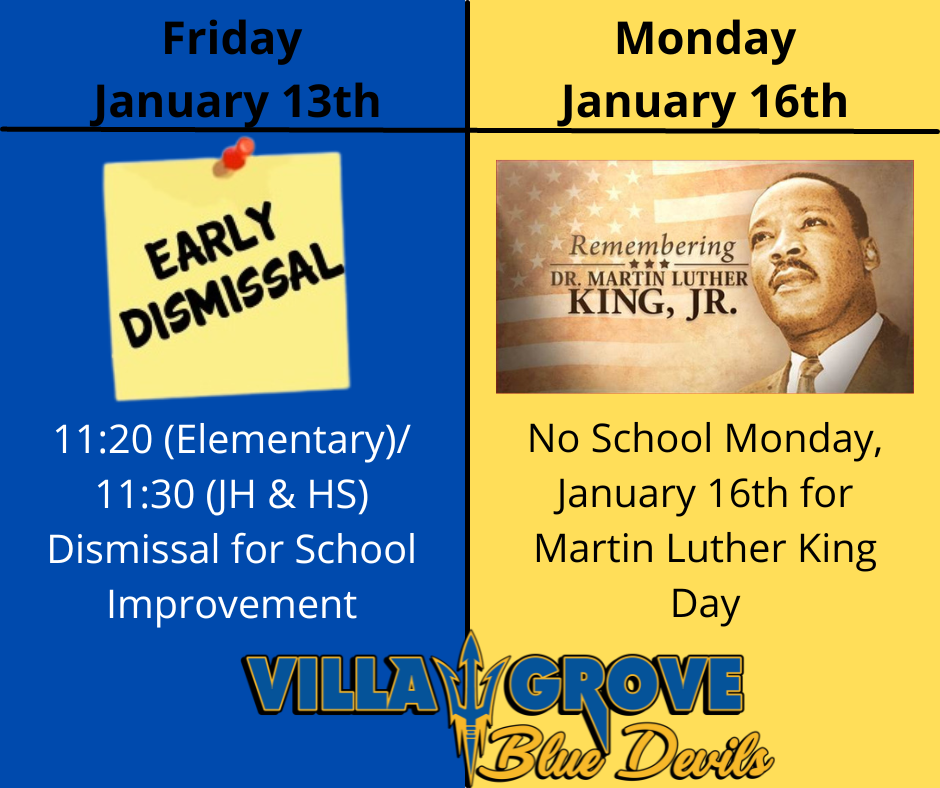 Happy National Law Enforcement Appreciation Day. Thank you for everything that you do. Special thanks to our own SRO Officer Tibbetts!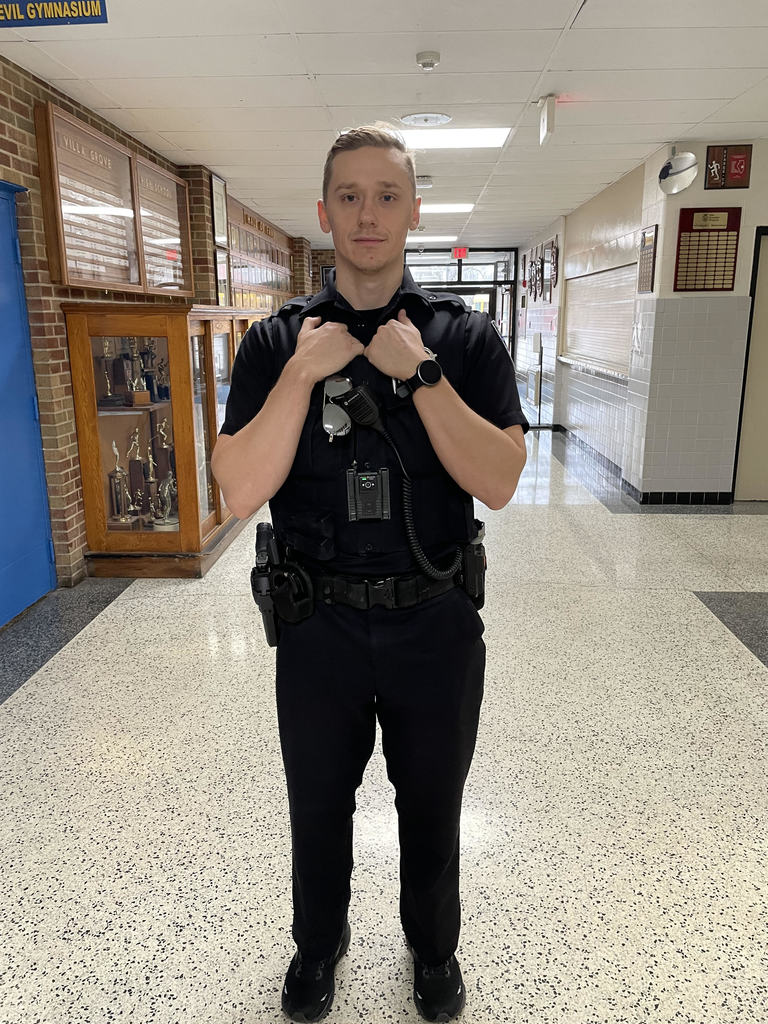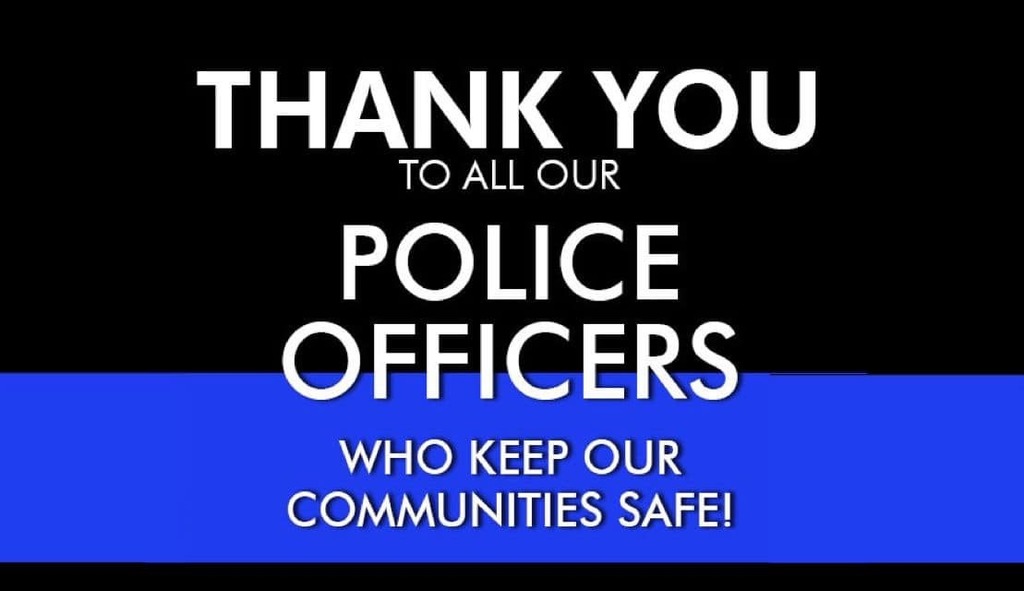 1 more day of Winter Break! Students return Thursday, January 5th.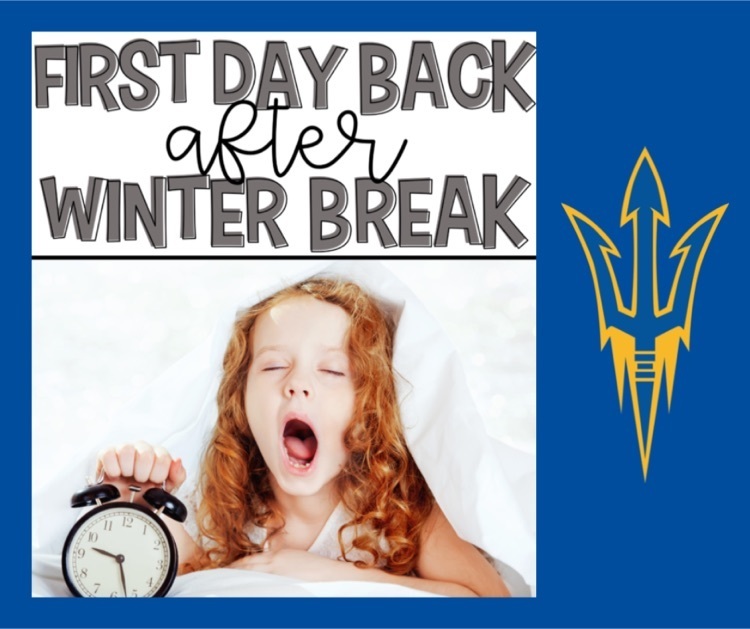 We wish everyone a safe and happy holiday! Thank you for your continued support.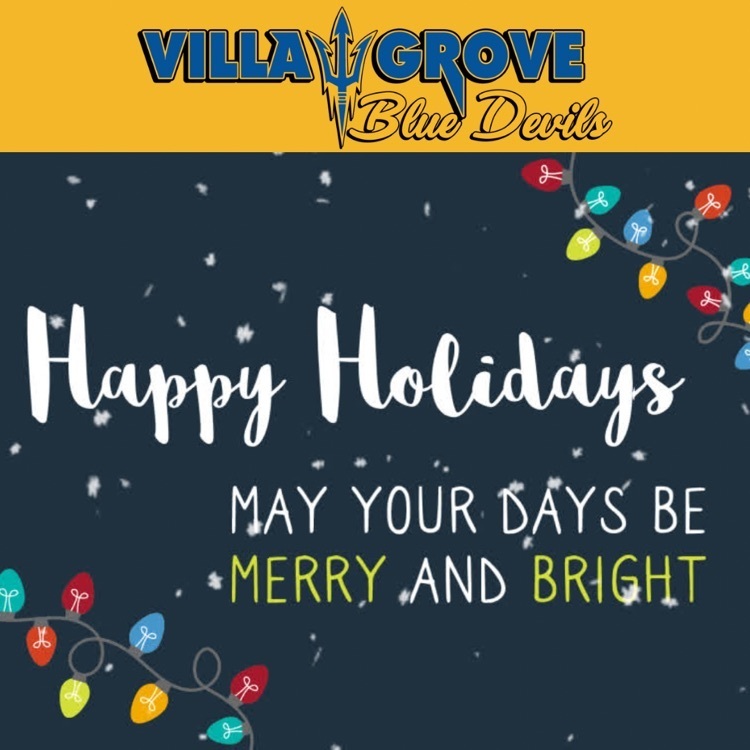 Another way that sixth grade spread cheer this holiday season was in the classroom with gratitude bags. For the last month, they have been writing thank you notes to their classmates and filling their bags. Tuesday, we got to open them and read all the kind words. 💙🎄💛☃️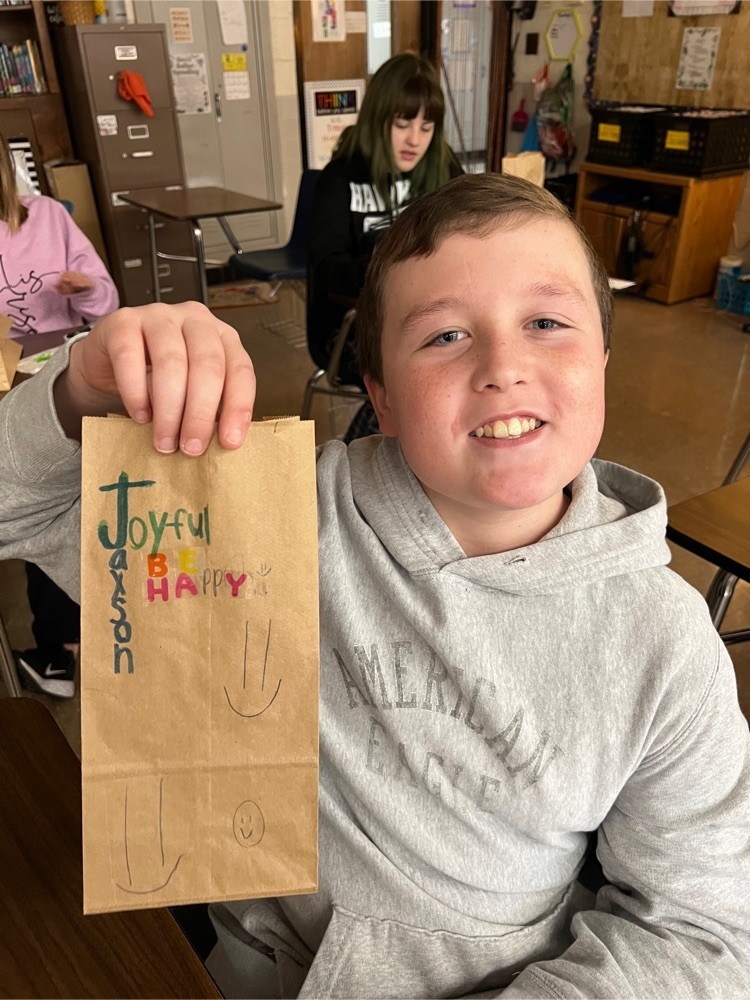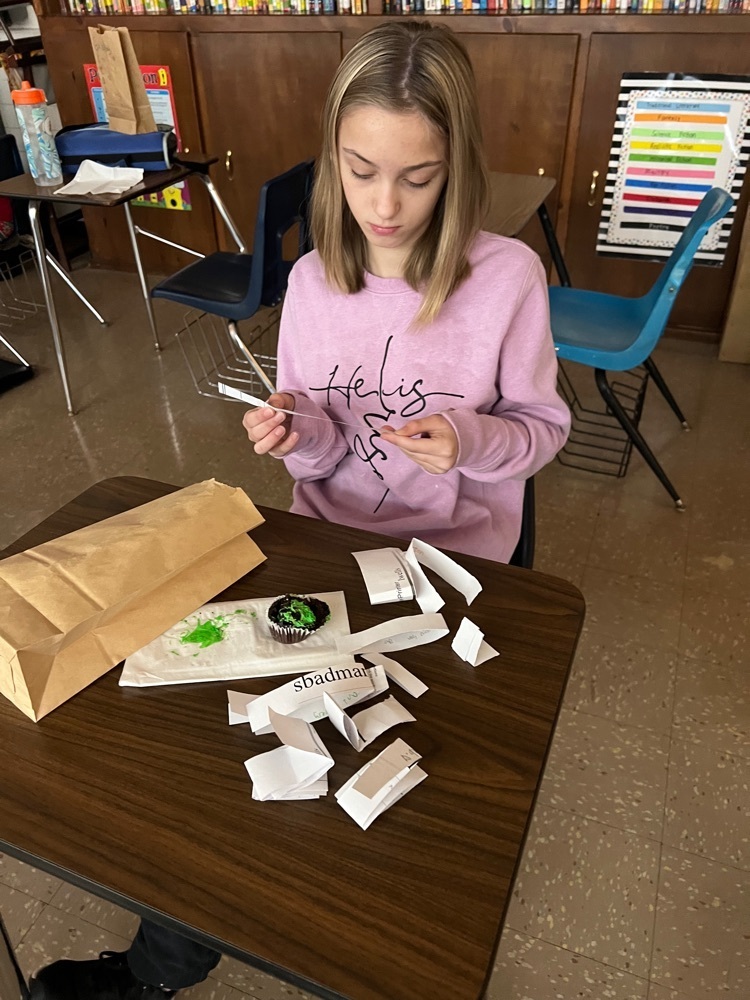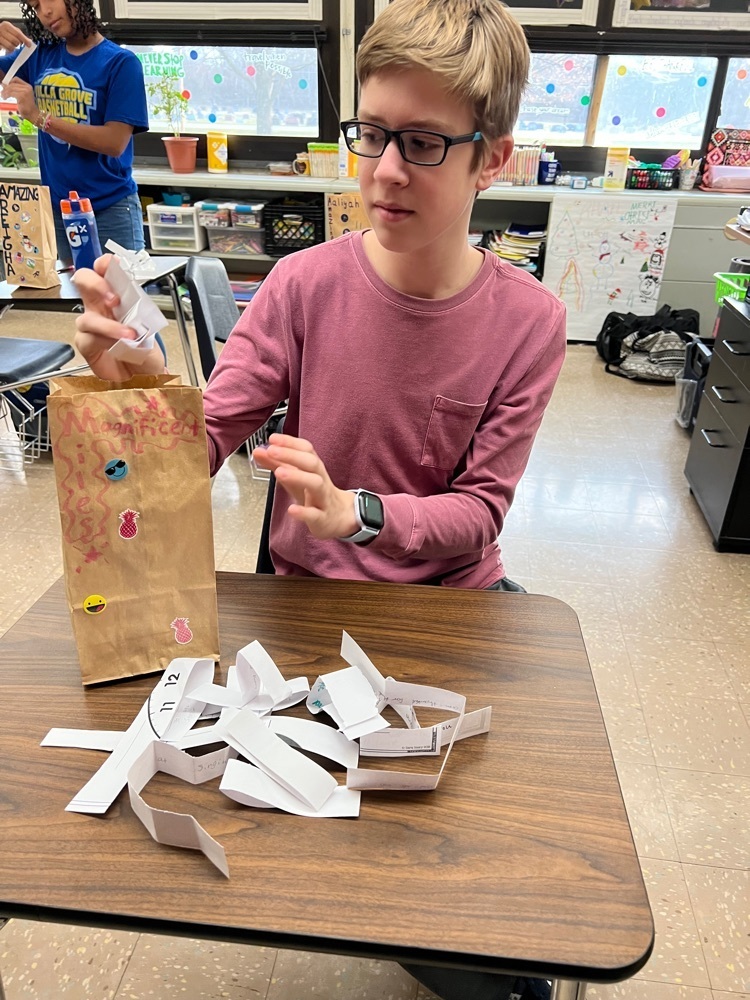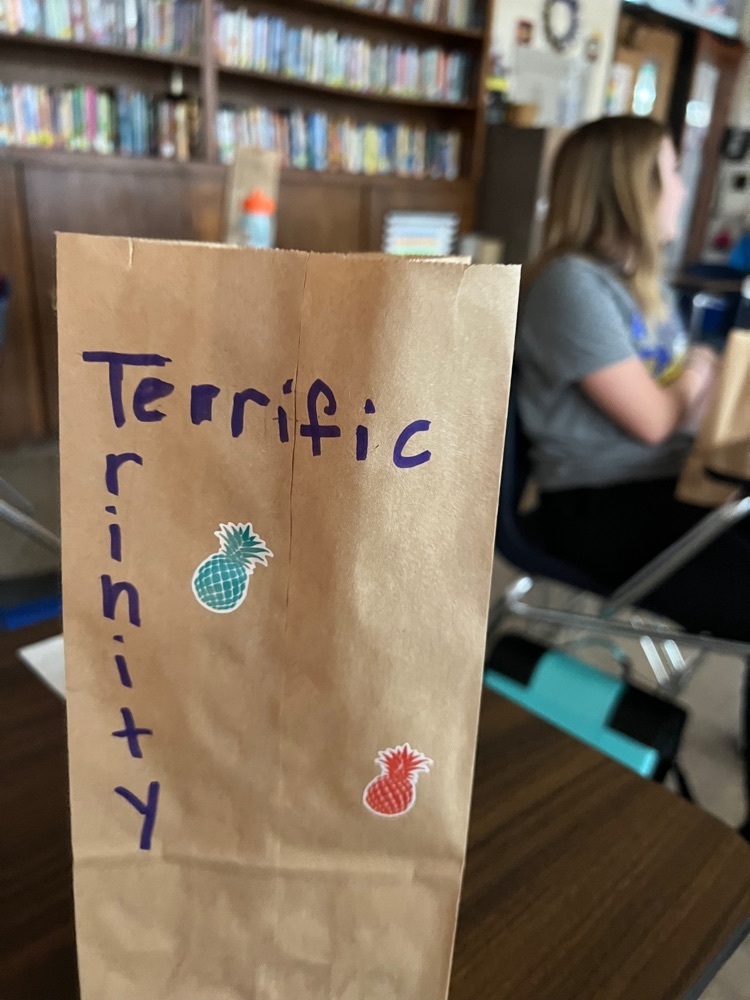 Congrats to Villa Grove State Scholars Luke Zimmerman and Jesse Bessent!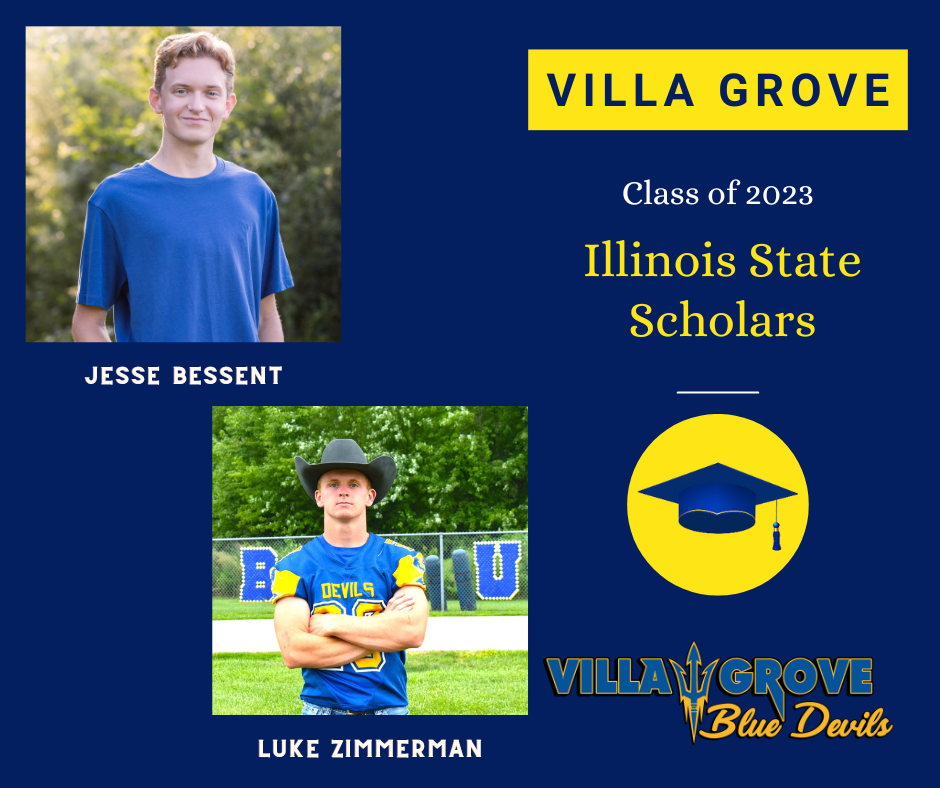 Happy Holidays from the Villa Grove Elementary Express!

Villa Grove Staff participated in the 12 Days of Denim. Each day had a dress up theme. Staff raised $985 for Villa Grove Operation GIFT Program!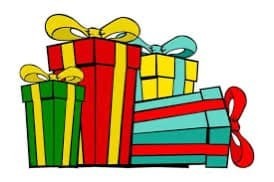 Cuteness Overload! PK had a fun morning with Christmas songs and family activities.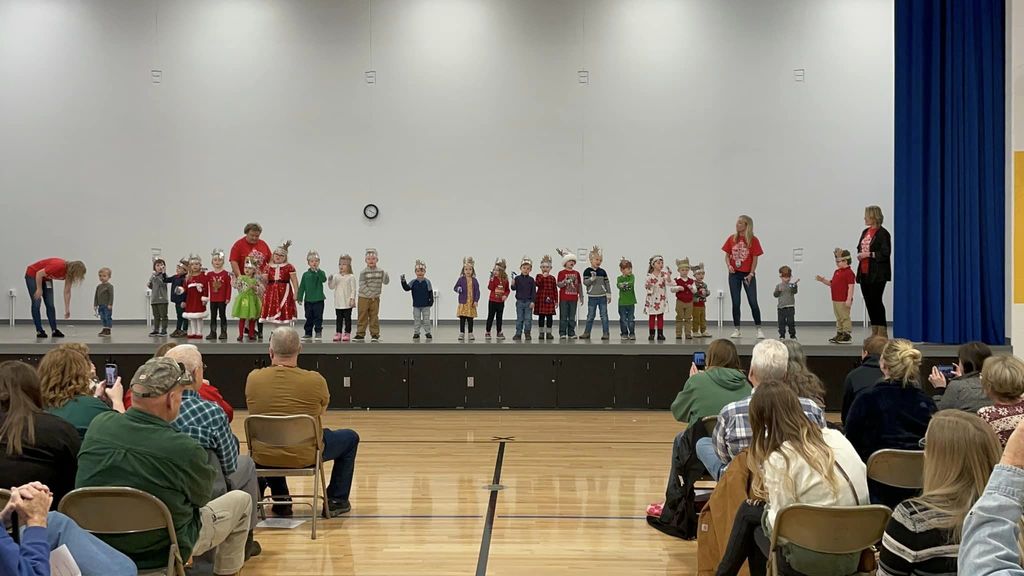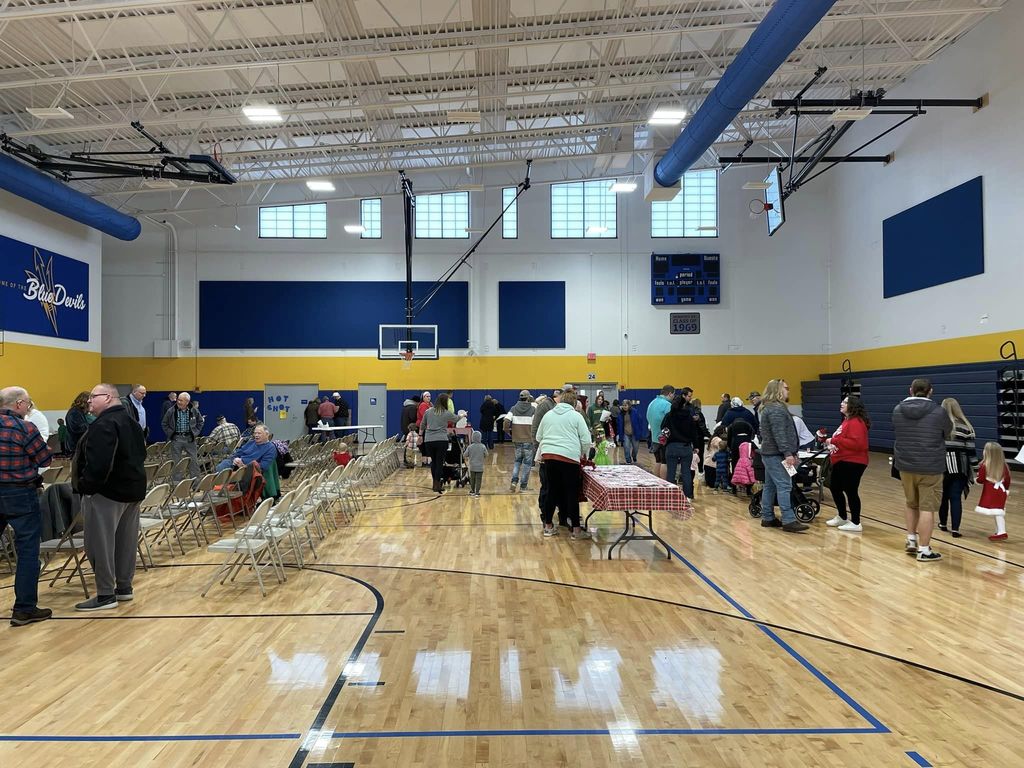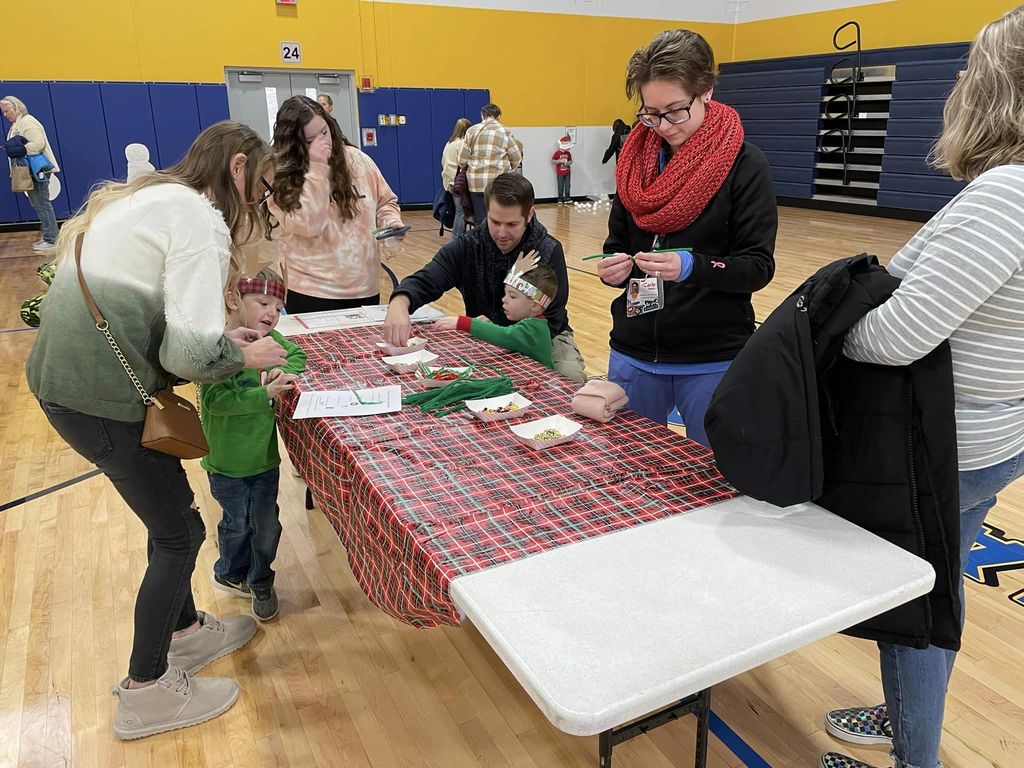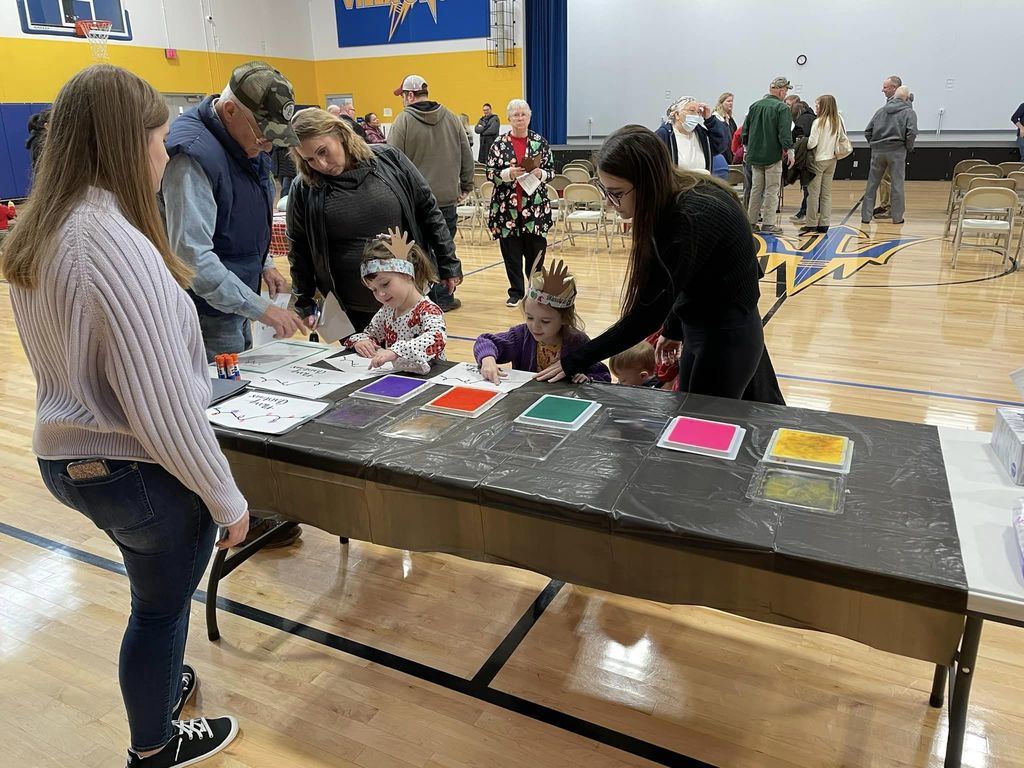 Fifth and sixth grade helped bring in the winter weather with some "snowmies." 💙❄️☃️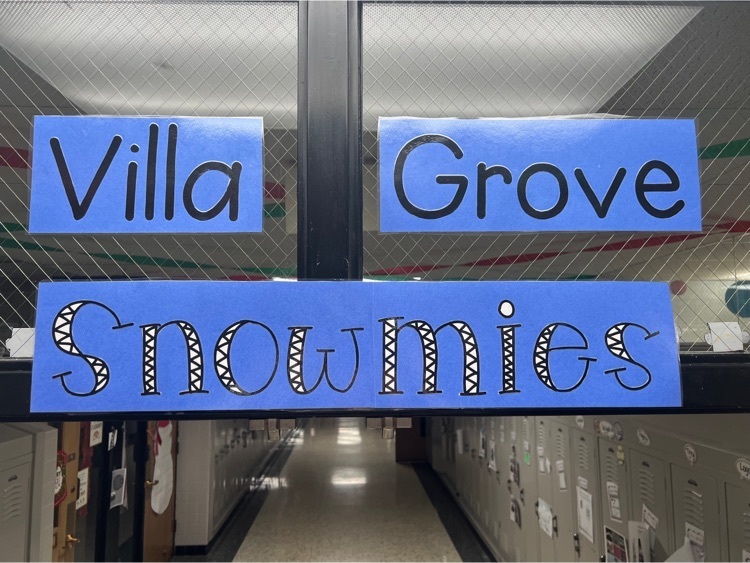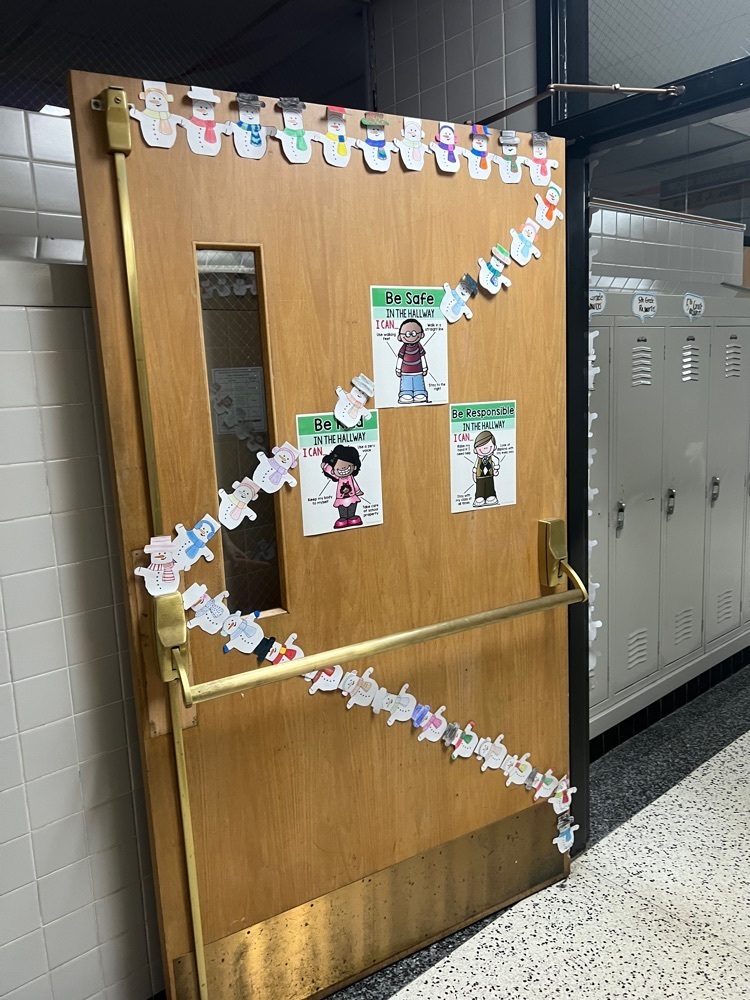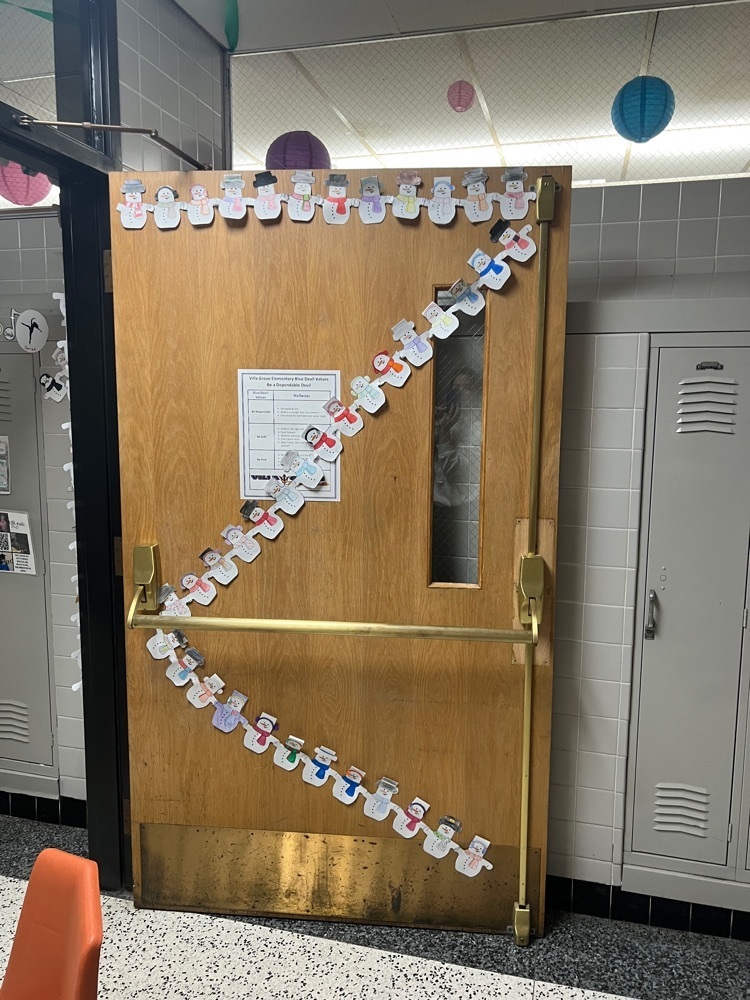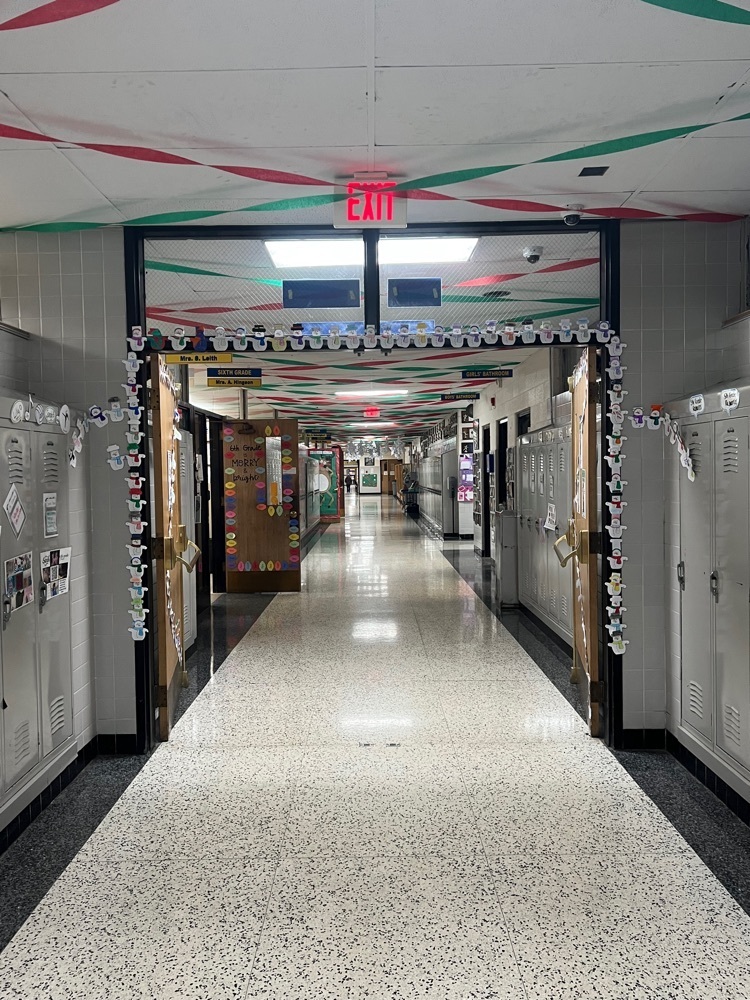 If you've got a fourth, fifth, or sixth grader, they can "travel" to Poland with the Yum Box Club on 12/19 from 4:30-5:30! ☺️

The sixth grade had Ag in the Class yesterday and got to experiment with super slimer!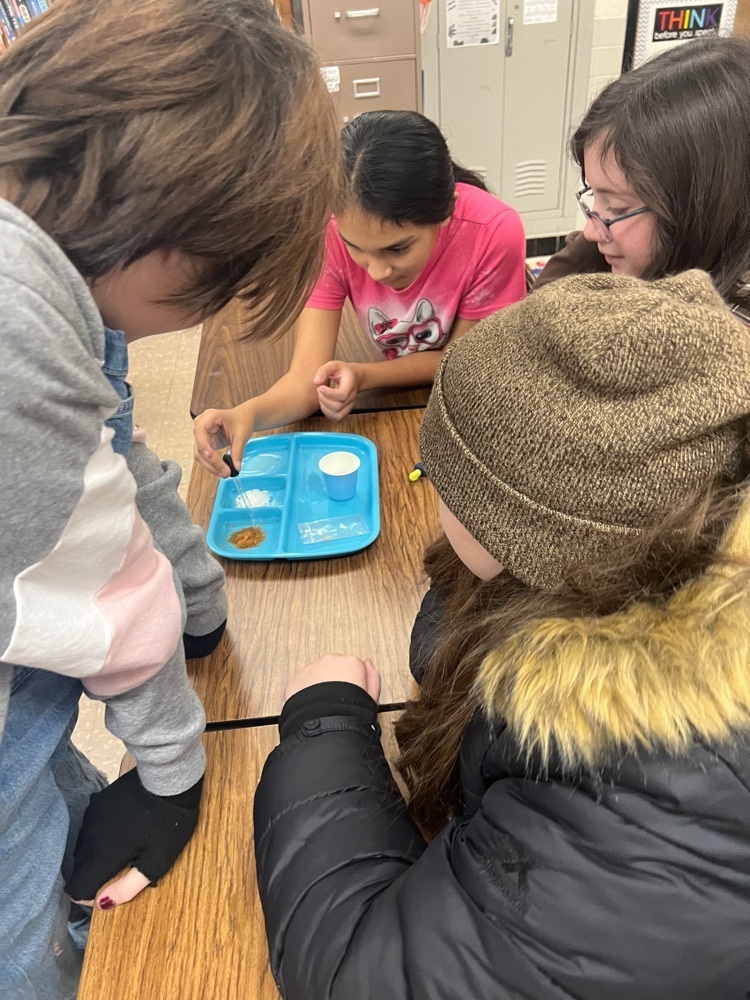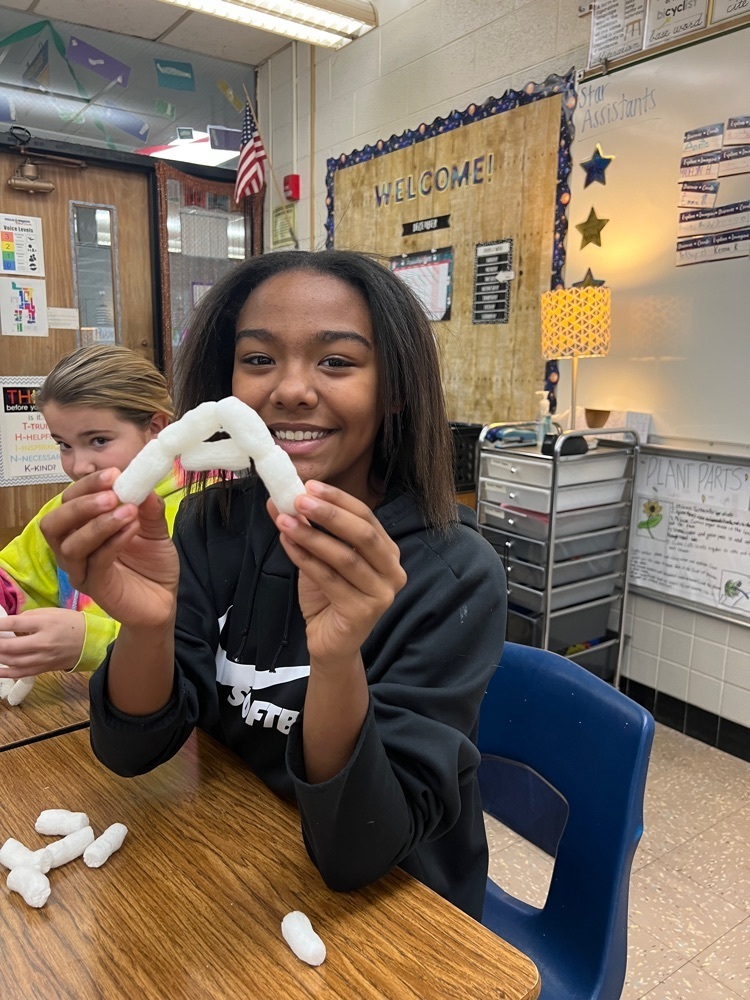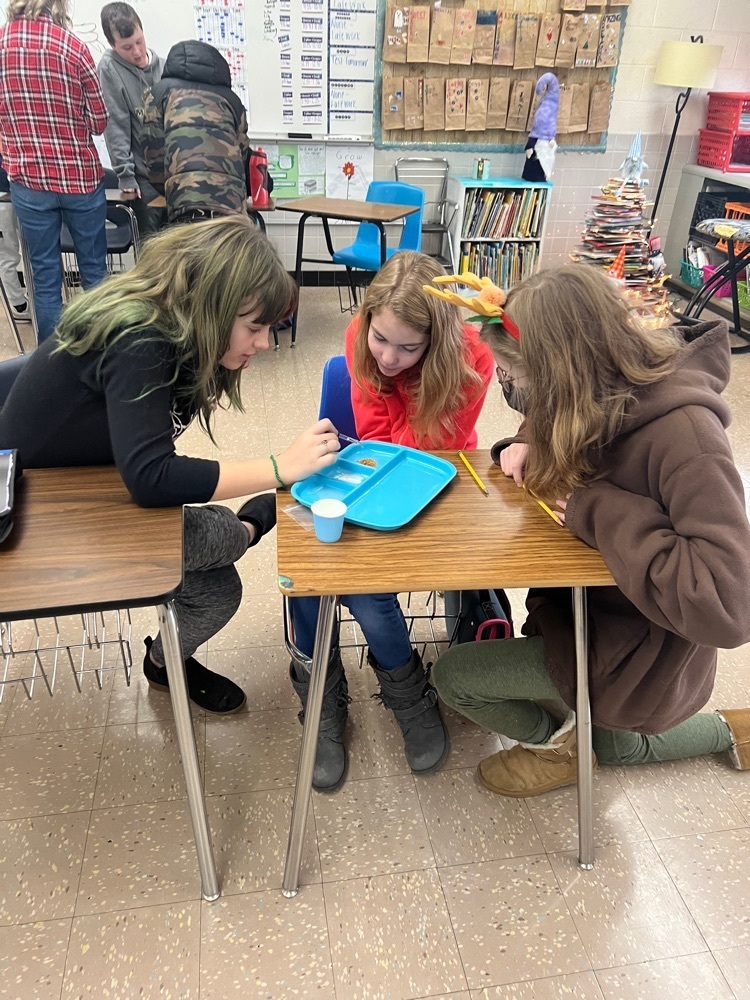 Congratulations to our senior basketball players! Maria Galarza, Emma Buesing, and Madison Logan! They have been doing a great job this year! We wish them the best❤️💙💛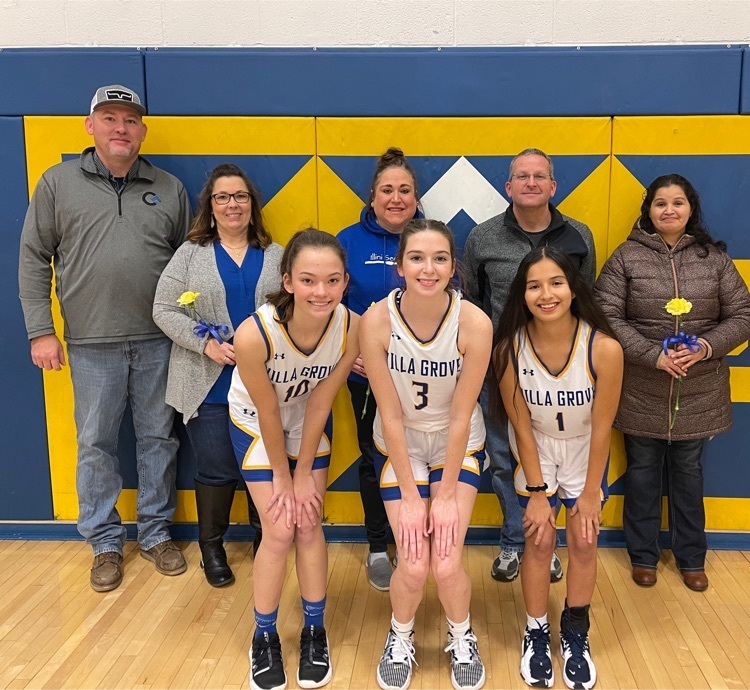 K-6th students met their PBIS goal in November for doing 150 Acts of Kindness! Their reward = DUCK TAPE Mr. Beck to the wall!!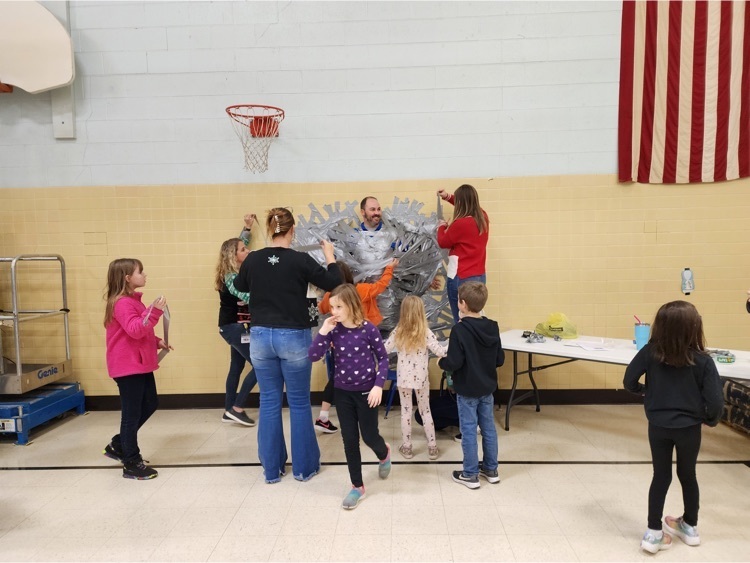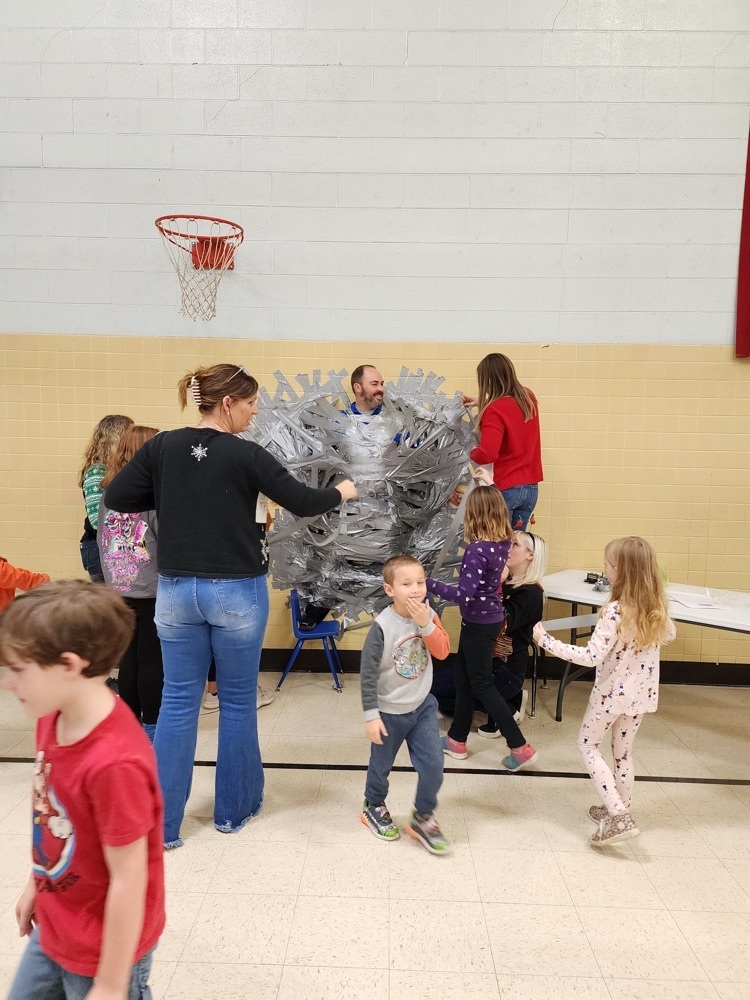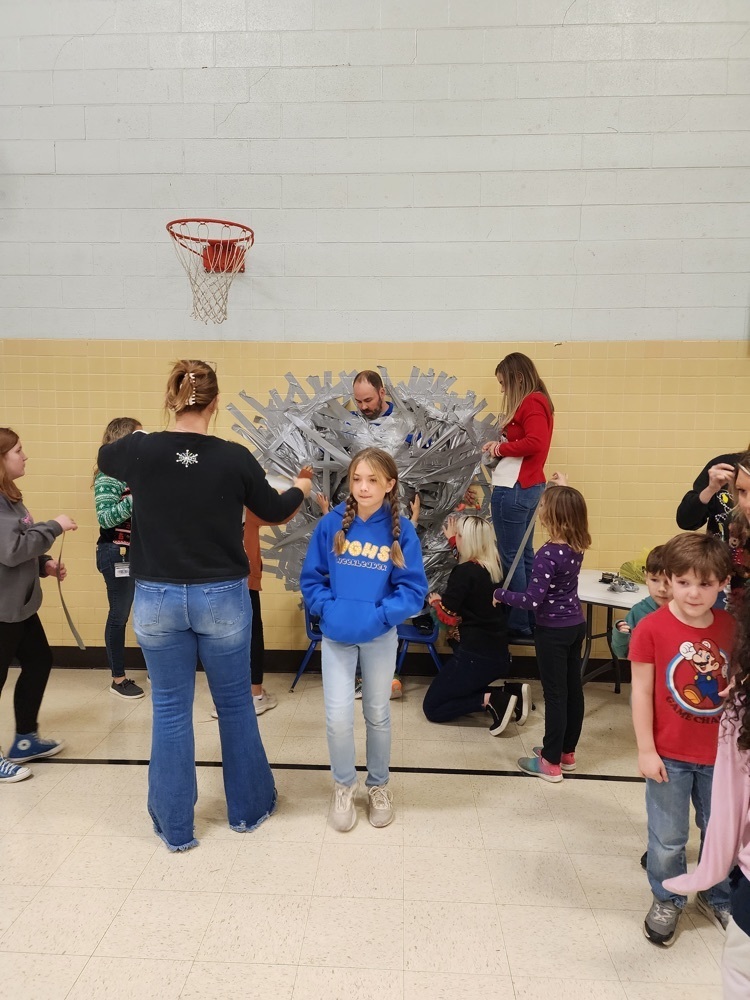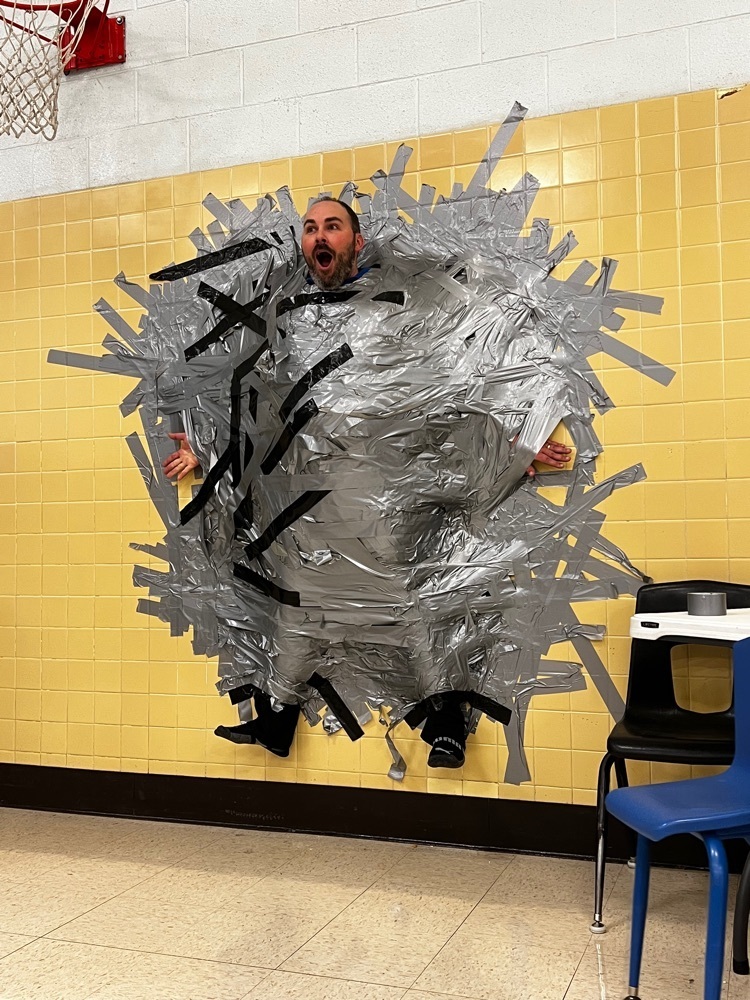 Today, sixth grade is enjoying "Starbucks Mode" while working on their papers.