Good Luck to VG Alum Kyleigh Block and the ICC Women's Basketball program as they compete in the NJCAA National Tourney this week!
The H.S. Theater class is preparing the Spring play and needs the following items (to borrow or keep): Women's plain black top/bottom (S/M top, 4-6 pants), Women's Black pants and black shirt (Pants: 12 , Shirt: M/L), Women's Threadbare, dirty dress (size 6), Men's white or black shirts and black or tan pants (Shirts size XL (2 of them) 1 pair pants XL and one pair L), Women's ripped jeans (size 12), Lederhosen (M), Peasant dress (10-12), Black witch dress (8), Women's red long-sleeved shirt (XL), Women's green shirt (M), Women's Tan pants (14), Formal dress (14), Green stocking cap, Black feather boa, Black wig, Brown wig, A blue devil flag or sign (pennant sized), Adult sized Cot, 2 plastic wine glasses, 2 shirts that can be cut up. Please let Ms. Cardiff know if you can help us!
Friends of Music meeting tonight! If you have questions about the Disney trip (HS students), join us! We will meet over Google Meet at 7:00 p.m.


These two turned in Devil Dollars to be PE Teacher for their class today!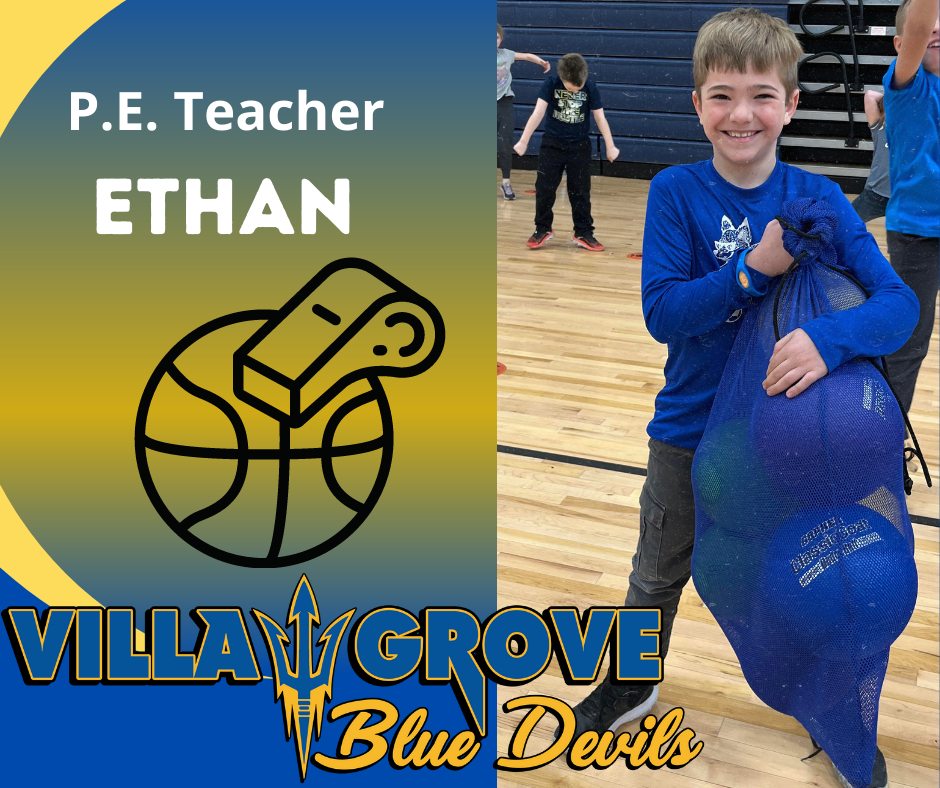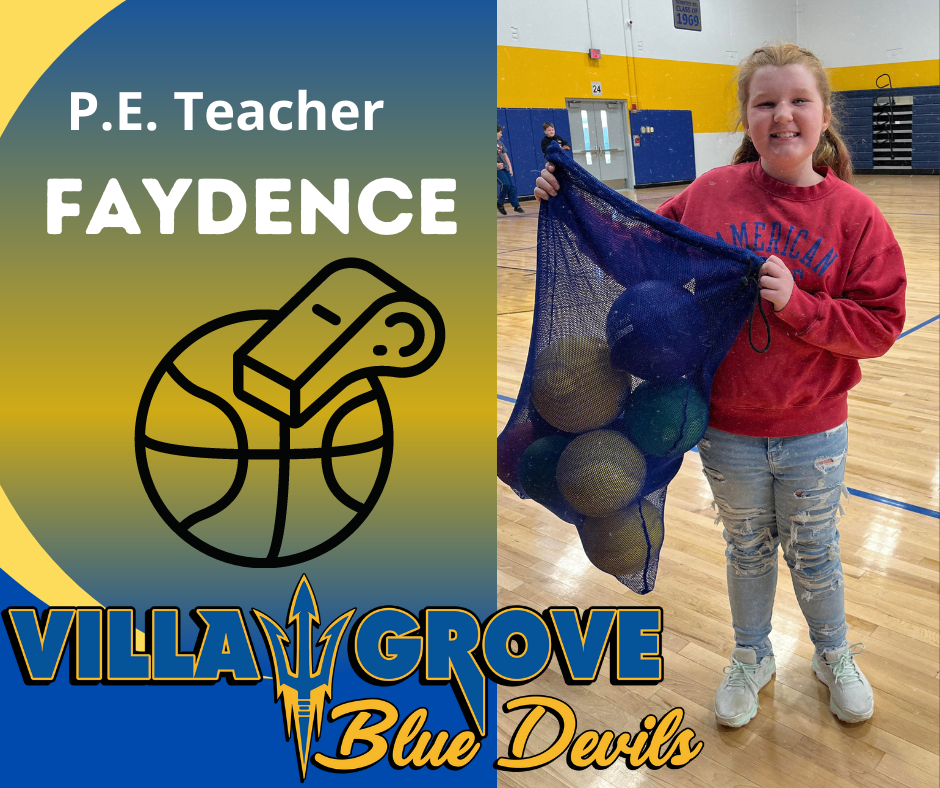 JH participated in "Love A Pet Month" and brought in supplies to donate to our local Douglas County Animal Shelter.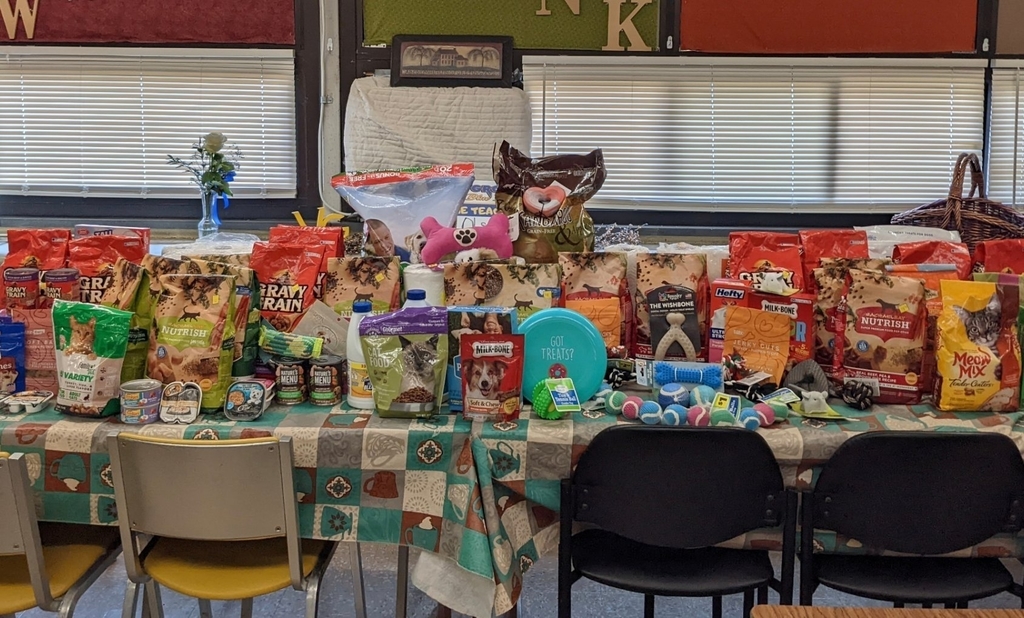 Reminder: Early Dismissal Friday, March 4th - 11:20 Elementary 11:30 JH & HS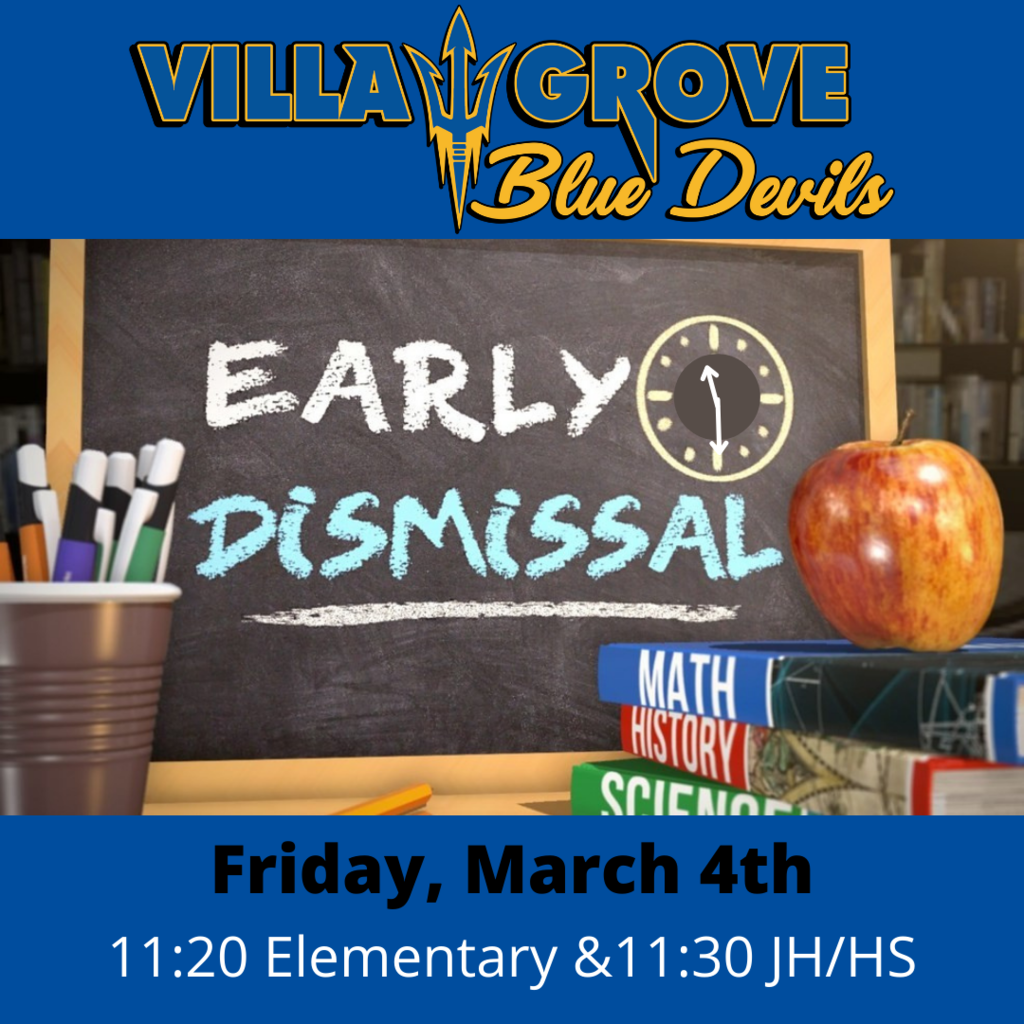 Dress in Blue Day 2022 What? Dress in Blue Day lets allies everywhere join our mission to end colorectal cancer. By wearing blue, you bring awareness to this disease and support our work — as well as honor all who are impacted by colorectal cancer. When? Dress in Blue Day is Friday, March 4. All of March is National Colorectal Cancer Awareness Month Why? In 2022, an estimated 151,030 people will be diagnosed with this highly preventable disease. They will join more than 1.4 million colorectal cancer patients and survivors living today. We go blue for them, their families, and their community.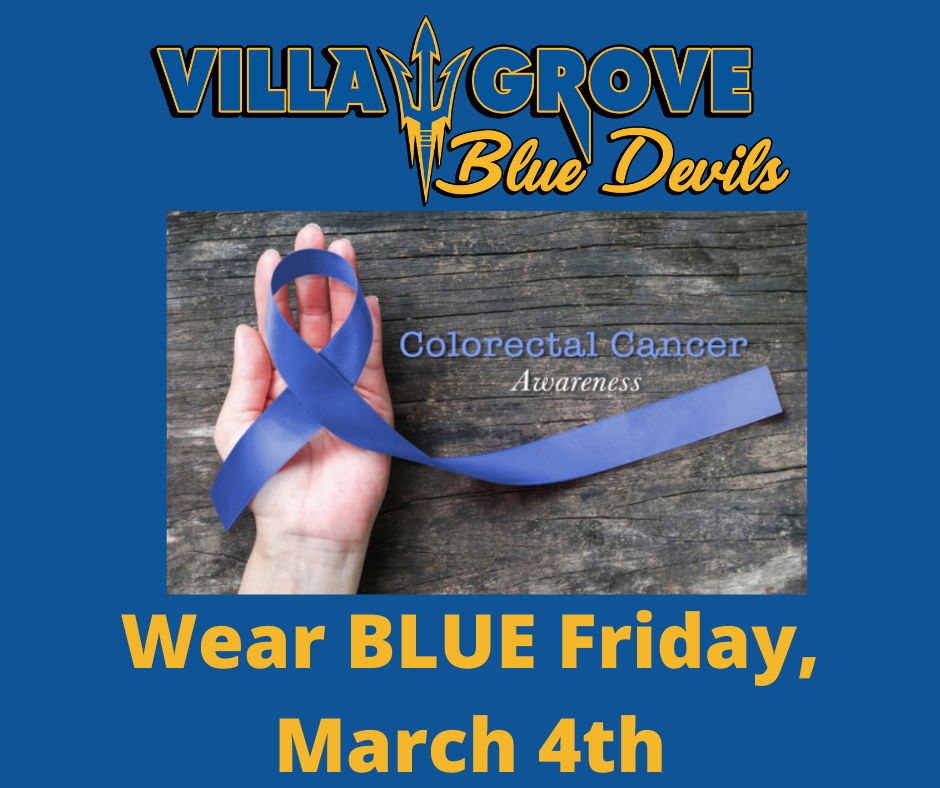 In celebrating "two's" Day First grade worked on a time capsule project to be opened in 3-3-33 when their classes will be seniors! Students included a booklet about their first grade favorites, current events and prices, hand print, and pictures!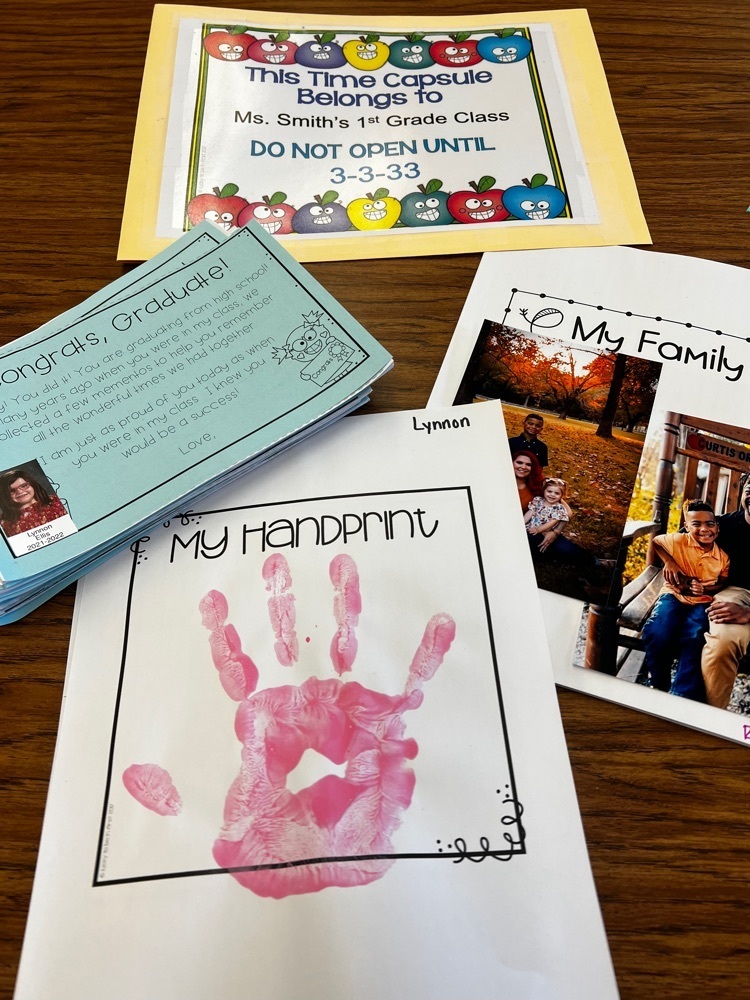 Chili Supper, Prizes, and Fun Experiments = Family Fun Evening Join us for SOAR March 8th 5:30-7:00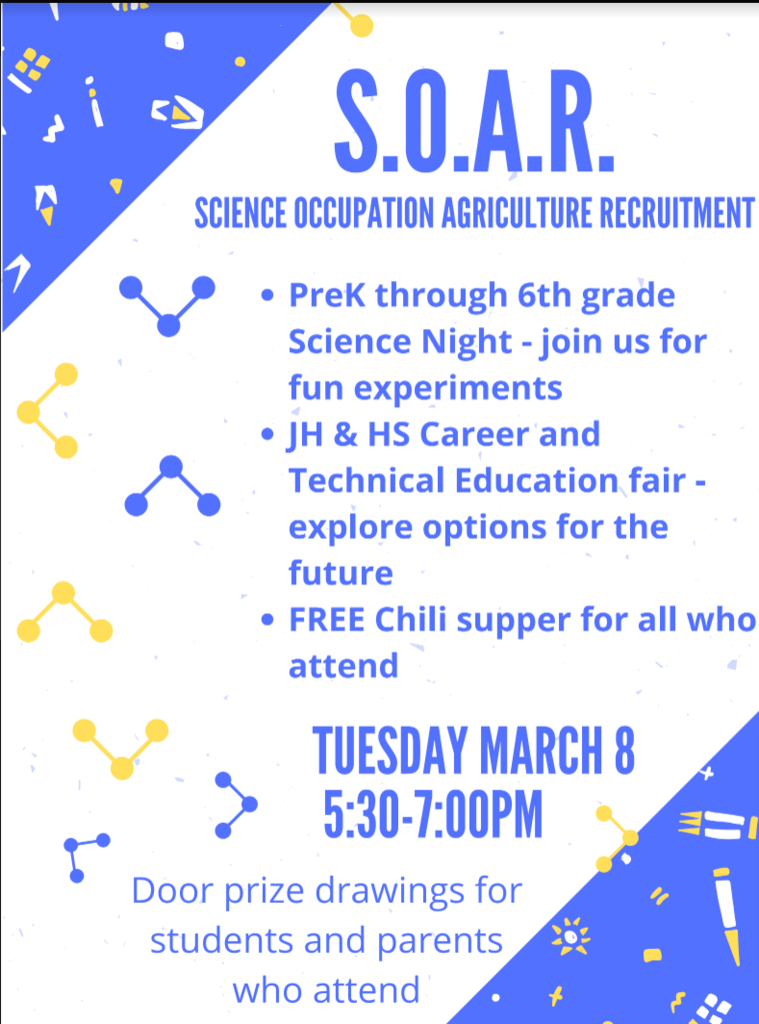 Villa Grove Schools will be closed tomorrow Friday, February 18th due to inclement weather. All after school activities will be determined tomorrow. Reminder there is no school Monday for Presidents Day. Please stay warm and safe.

Sad to say that the Yum Box Club for studying the country of Turkey has been postponed again. :( please watch the Facebook and classroom handouts for updates.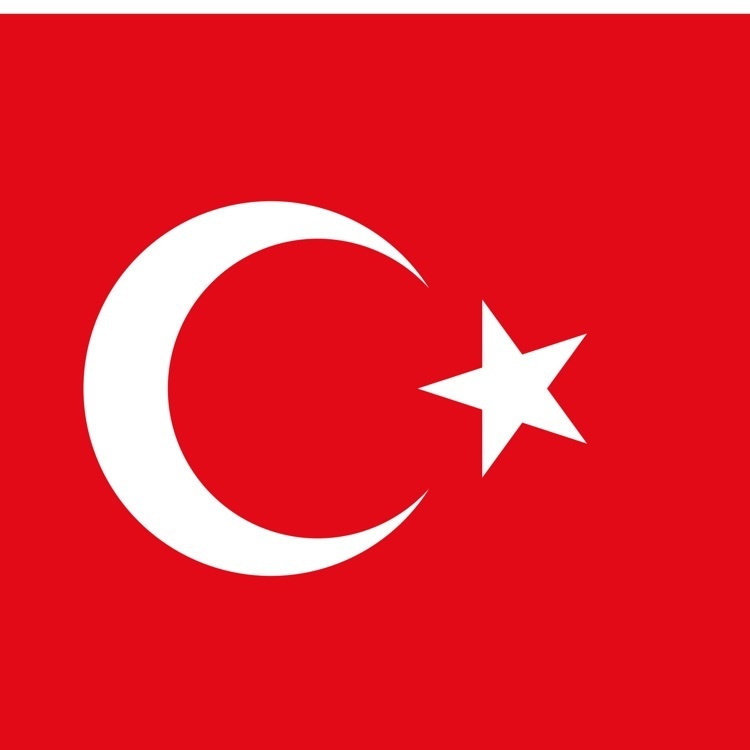 Villa Grove #302 will be dismissing early today due to forecasted weather. Elementary will dismiss at 11:20 and JH/HS at 11:30. No lunch will be served today. All evening events will be canceled.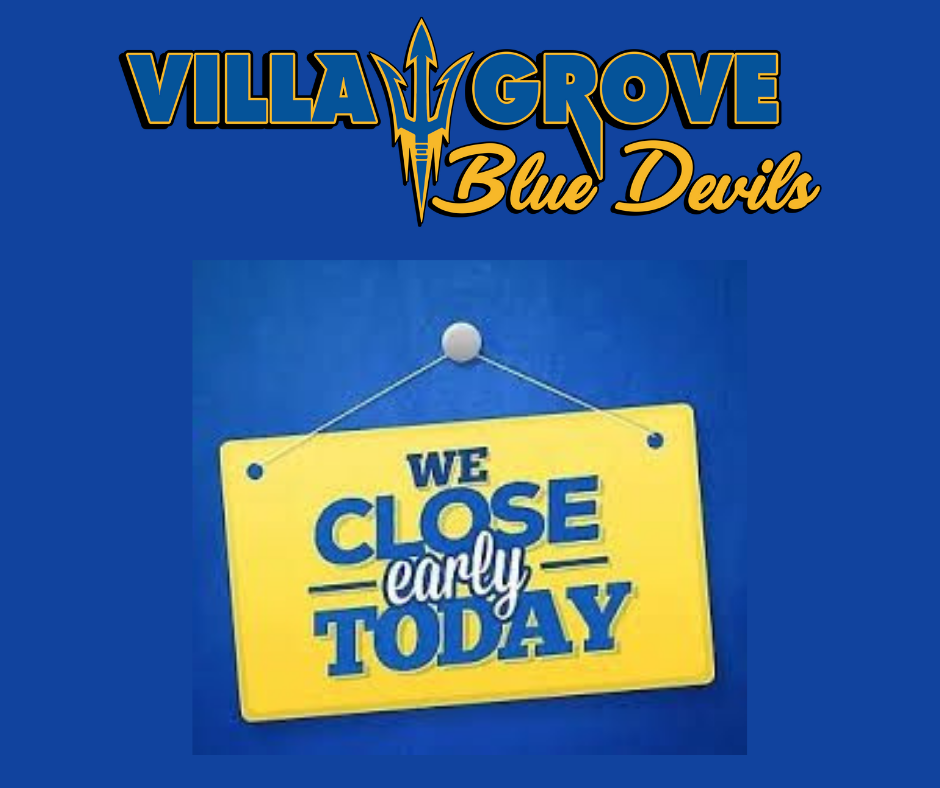 Students in Bio 2 are designing a "green" island by creating the smallest carbon footprint possible.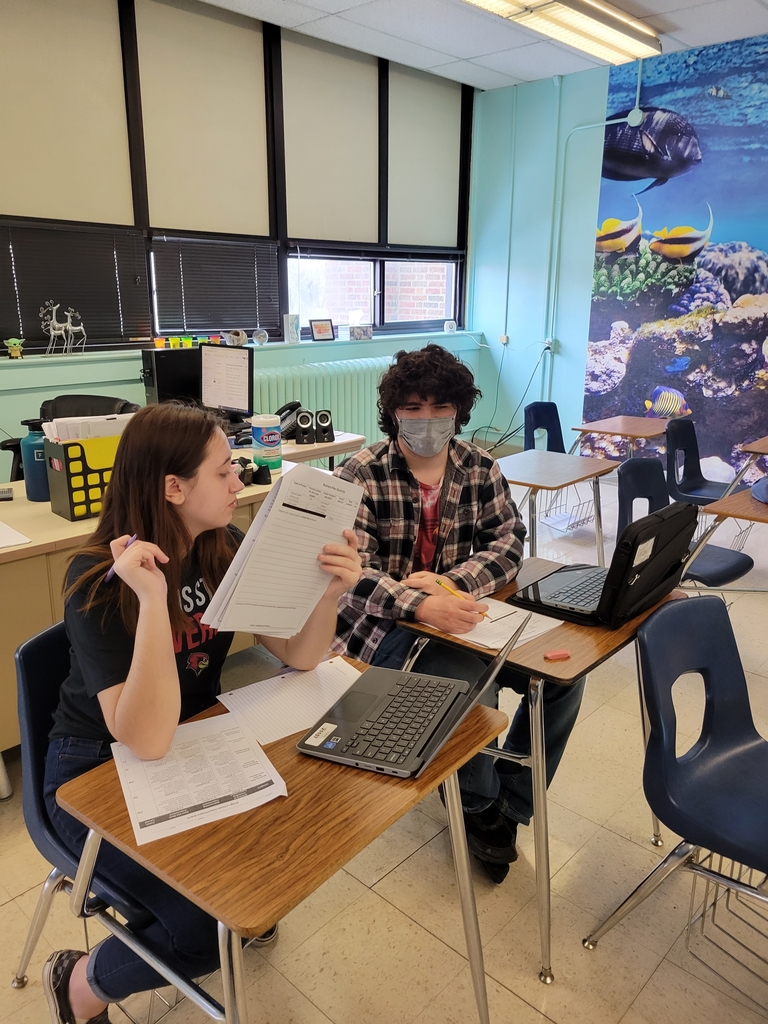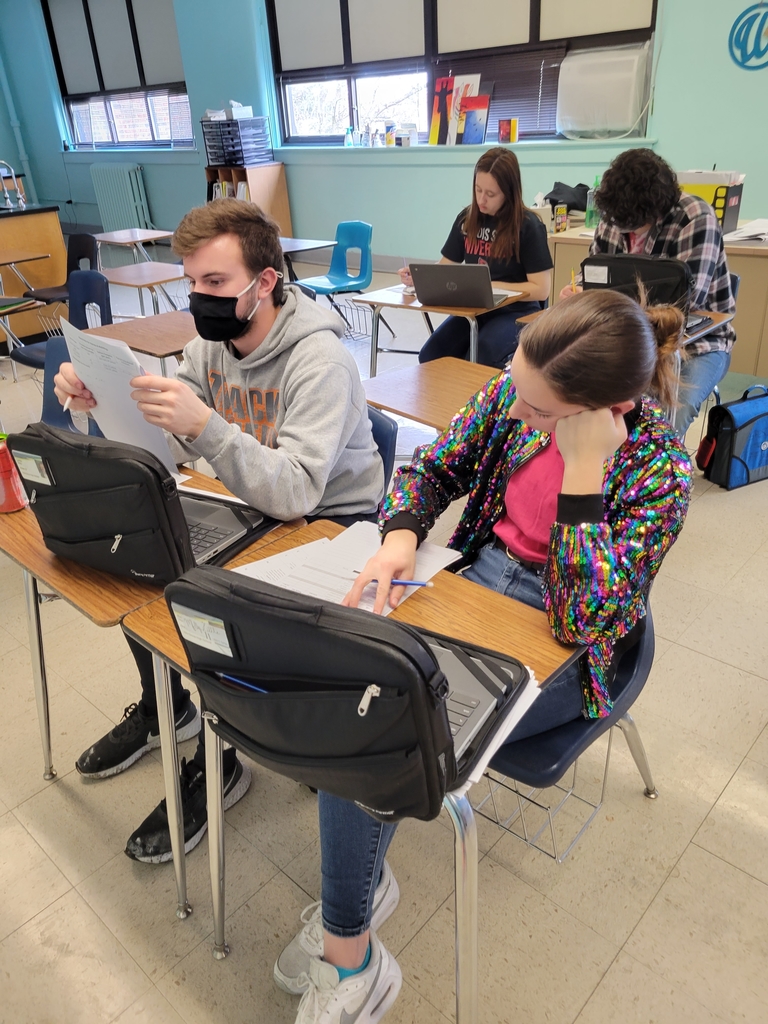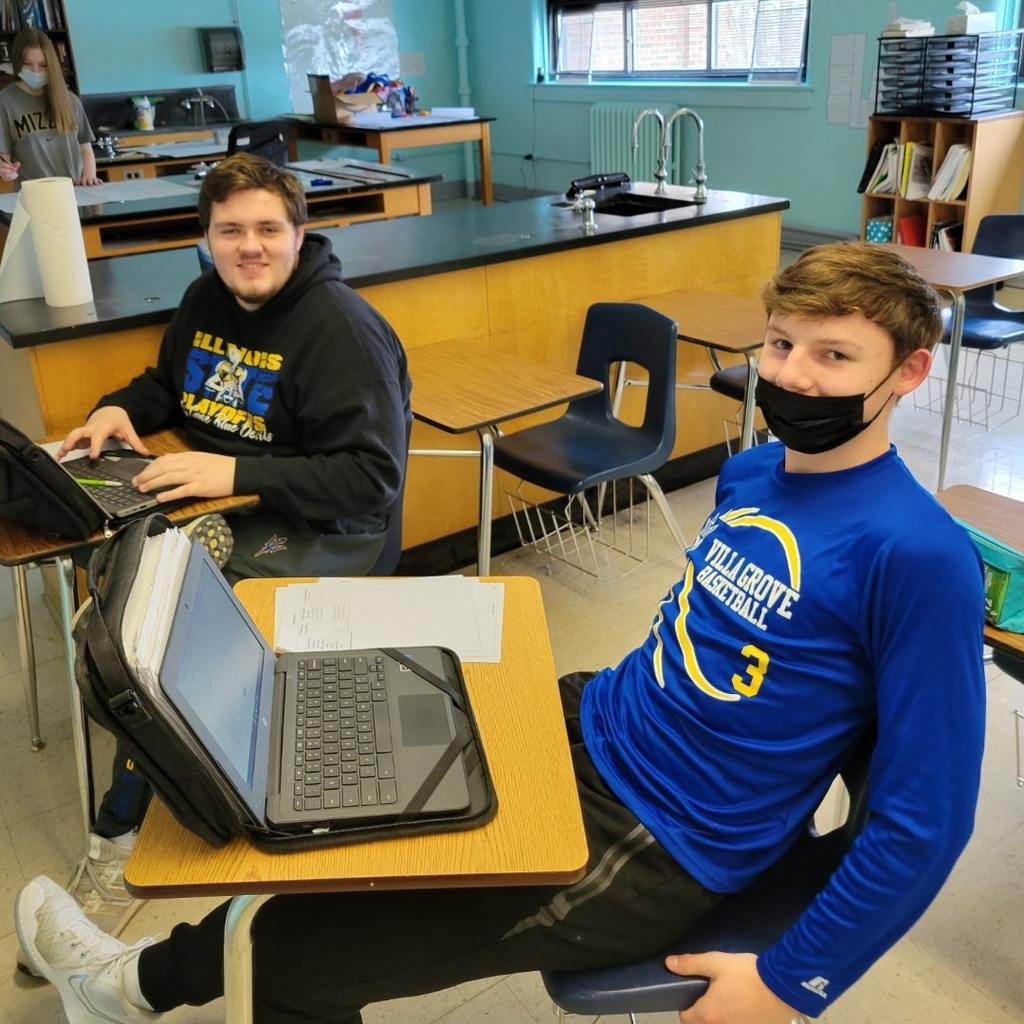 Students in Anatomy are investigating what stressors affect blood pressure and heart rate.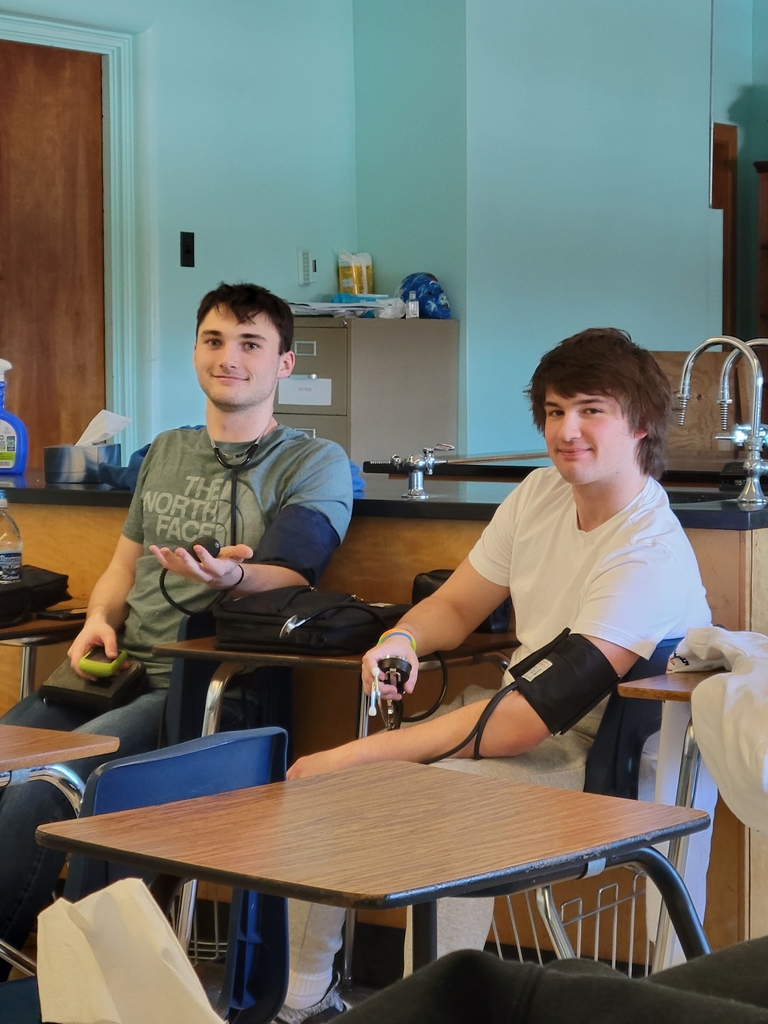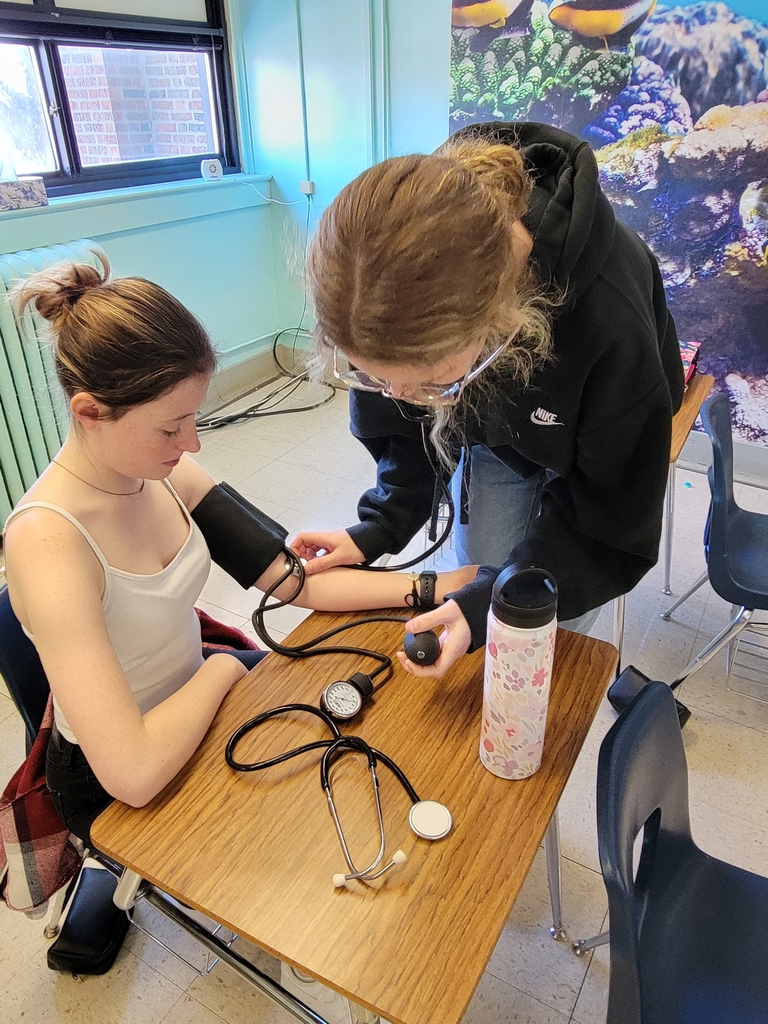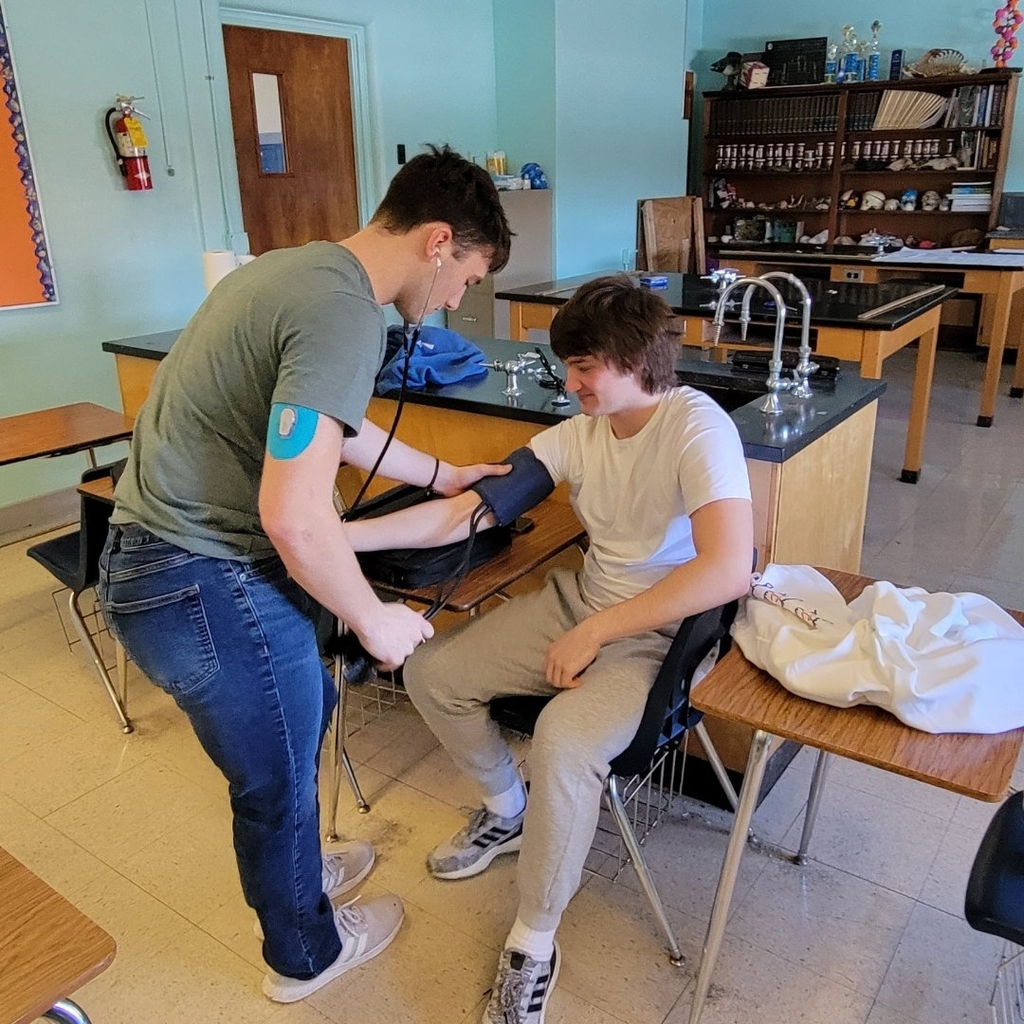 Reminder: No School - Monday, February 21, 2022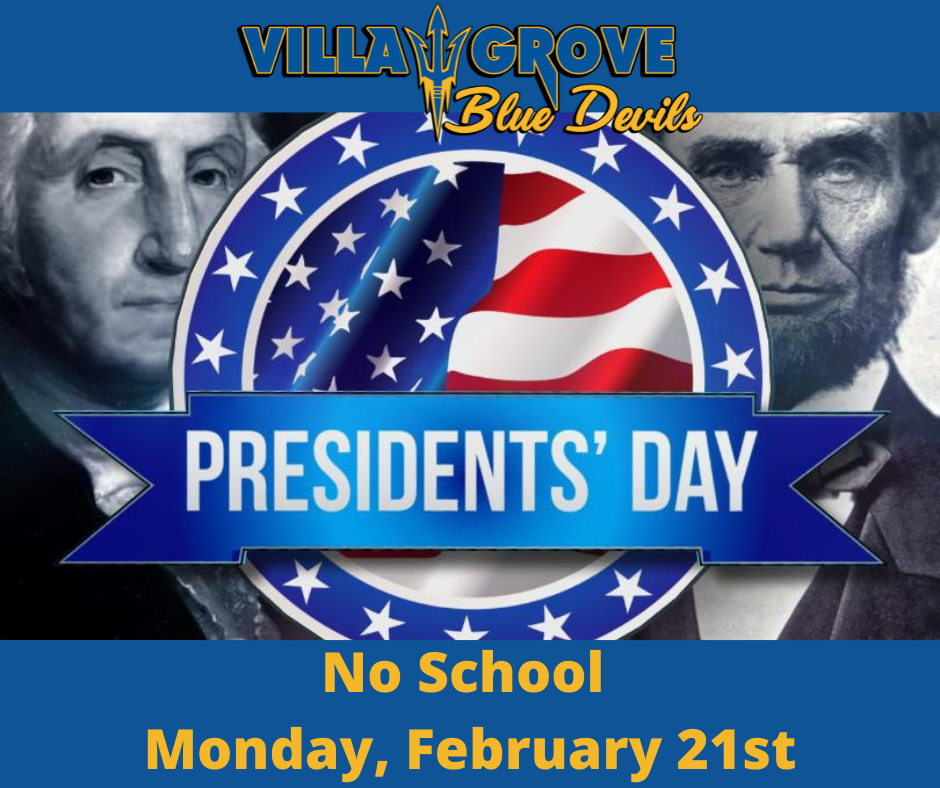 Villa Grove #302 Parents and Families, Tonight at a special meeting the Villa Grove School Board voted to change their COVID Mitigation Plan from mask required to mask recommended for all students, staff, and visitors. This includes all indoor settings and on a school bus. Further, close contact exclusion will only happen with an order from the local health department or IDPH. These changes will take effect immediately. COVID testing will continue to be available at school with parental permission. Student and staff safety continues to be a priority. If your student is showing signs and symptoms of illness, please keep them home. Your support and cooperation will be needed to help maintain students attending in person.

Reminder: Wednesday, February 16 is an 1:50/2:00 early dismissal.

Villa Grove Elementary will celebrate Twos-Day (2/22/22) in Style!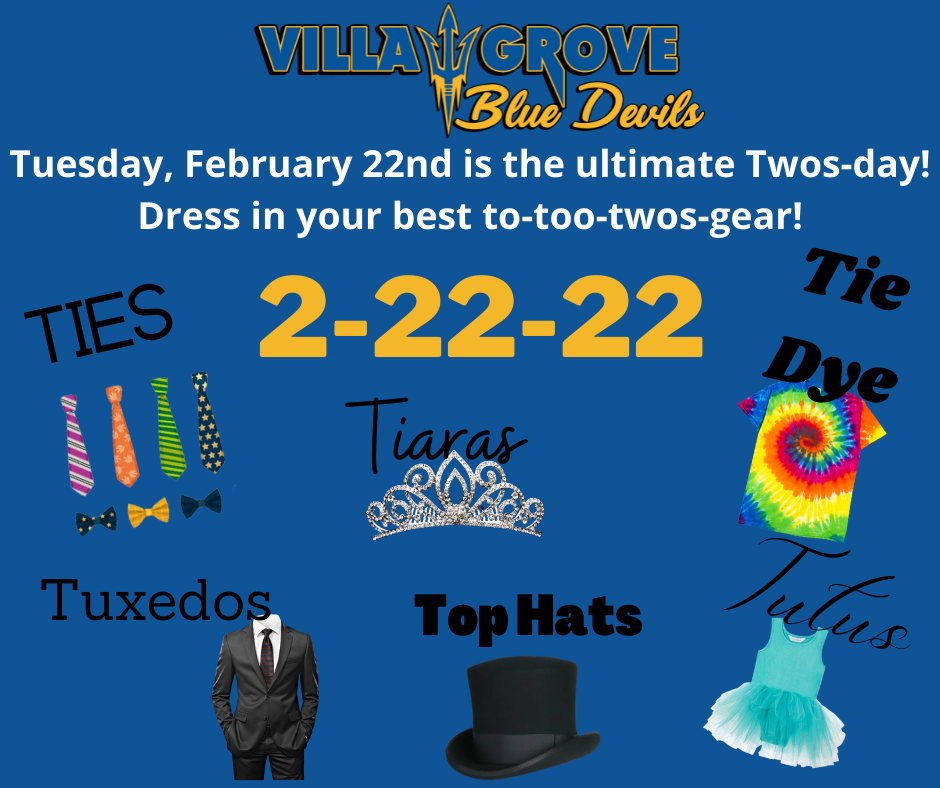 Yum Box Club will meet February 17th, 2022!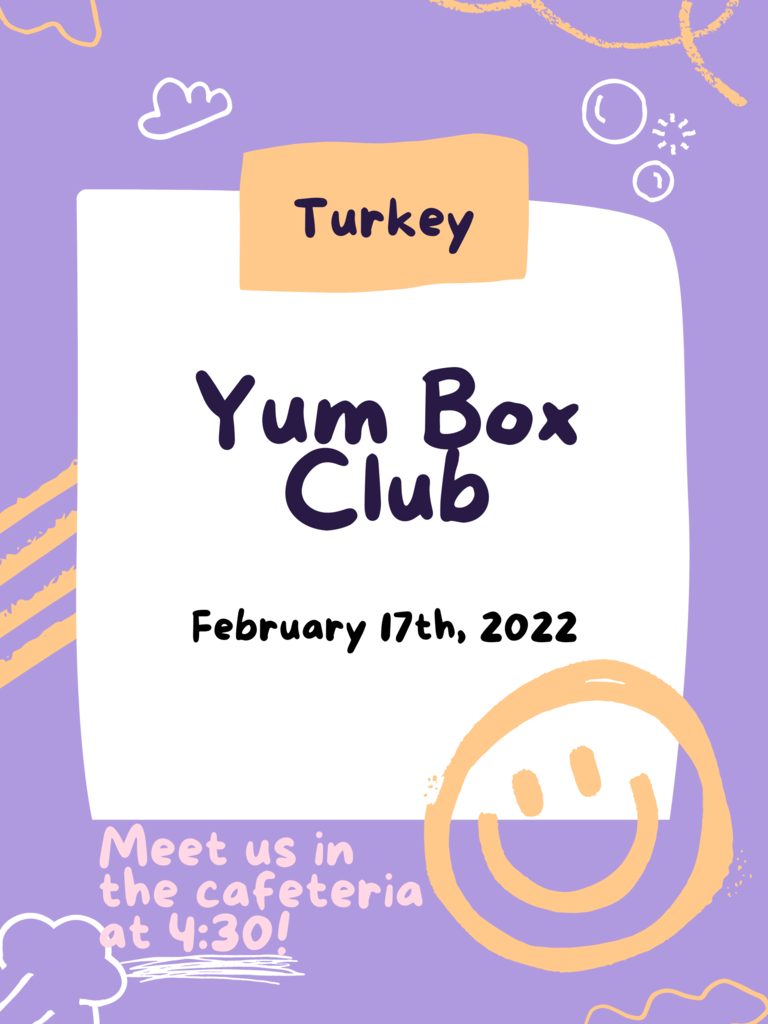 Band and Choir student: Fannie May candy delivery will be Wednesday starting at 3 PM. Please make arrangements for your student to pick up their candy at dismissal and deliver it promptly. Thank you so much to all who helped us by buying from our students!