Make sure to bring your snorkel and goggles to check out the elementary ocean artwork.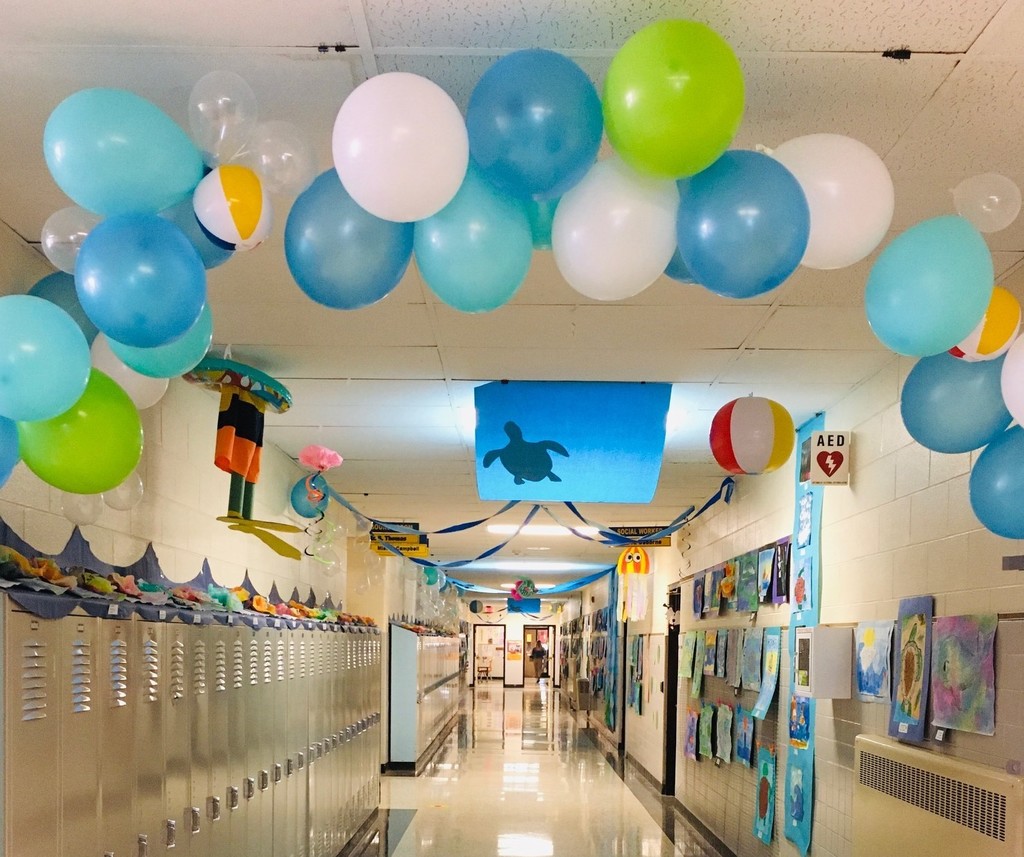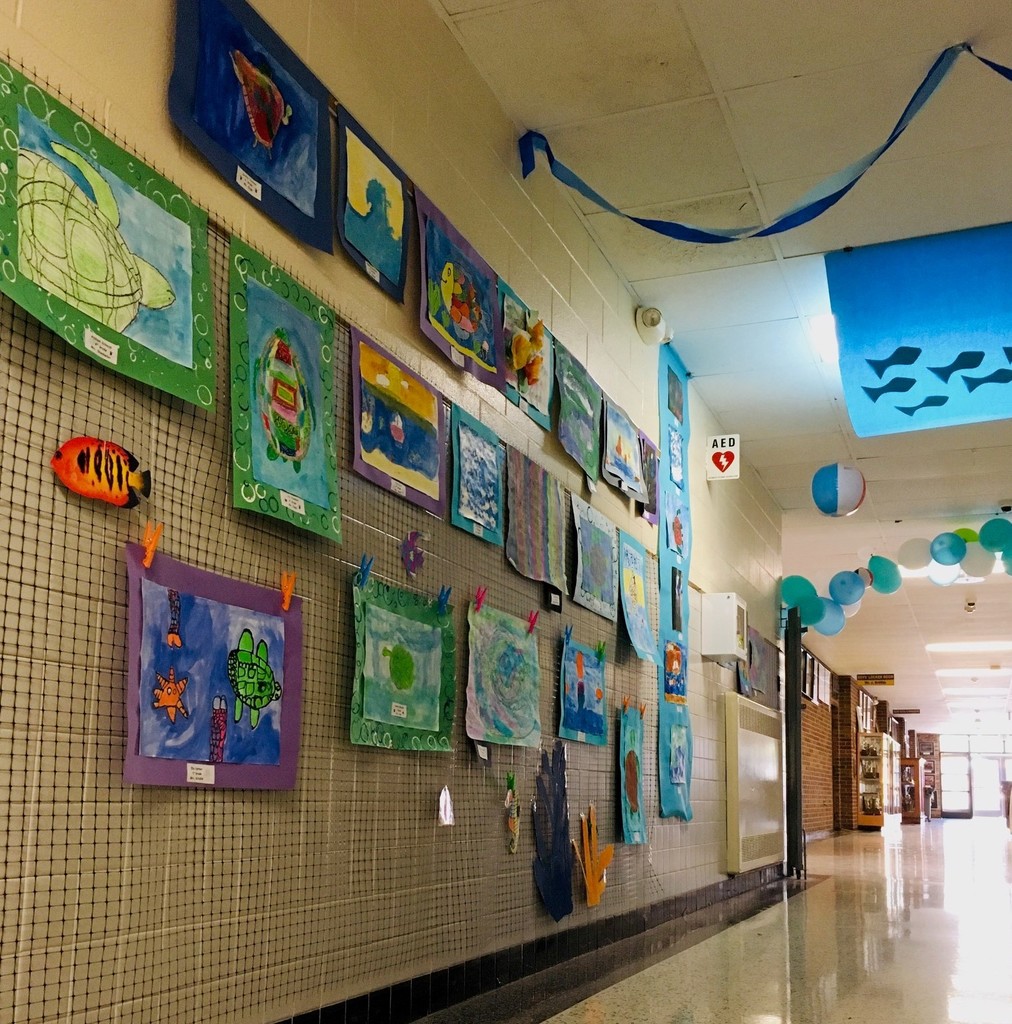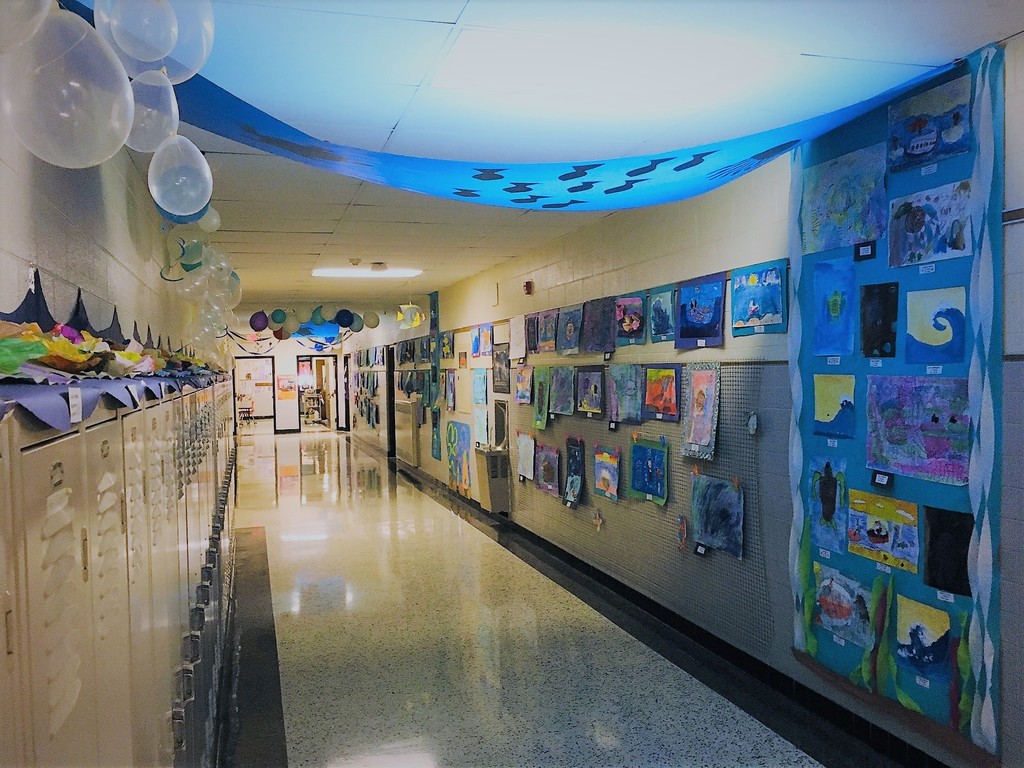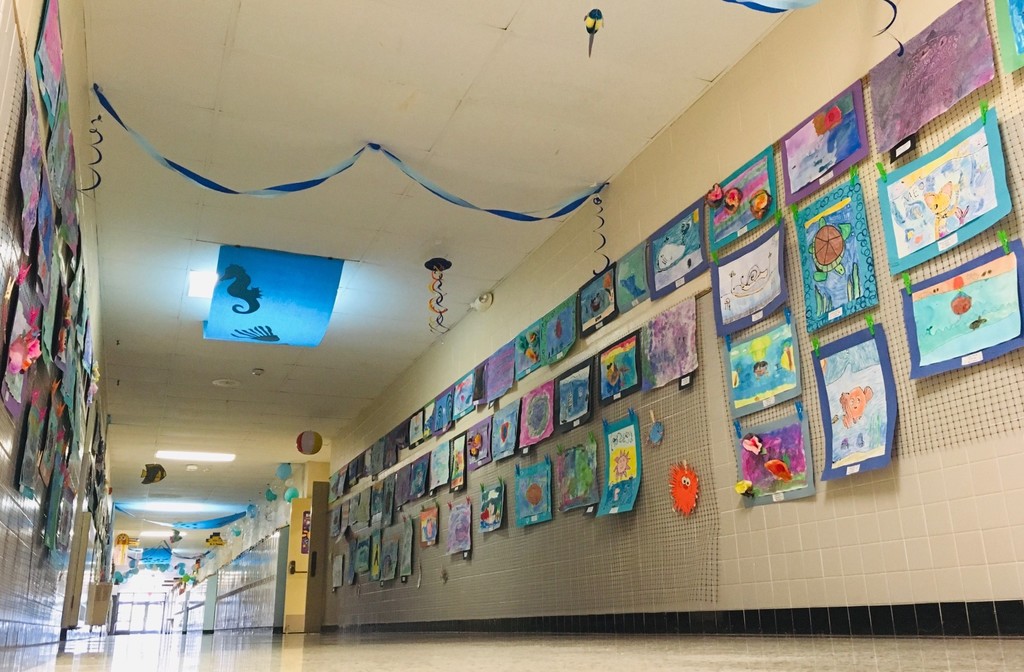 Students in Bio 1 explored rat anatomy and learned that rats share similar physical and physiological characteristics.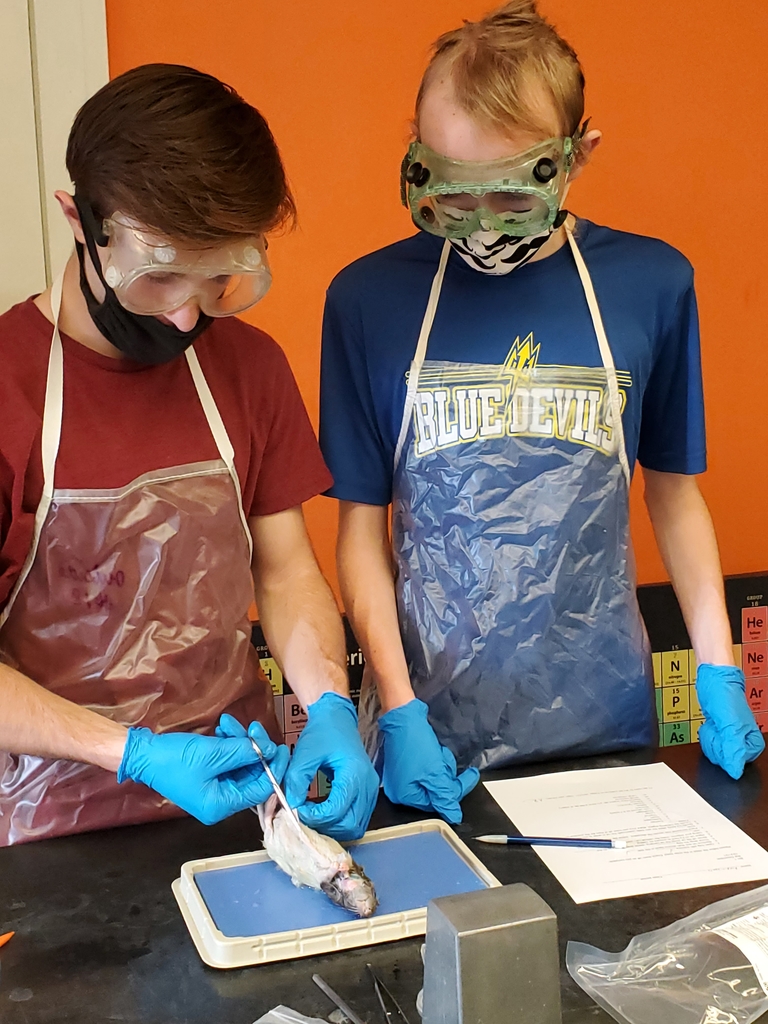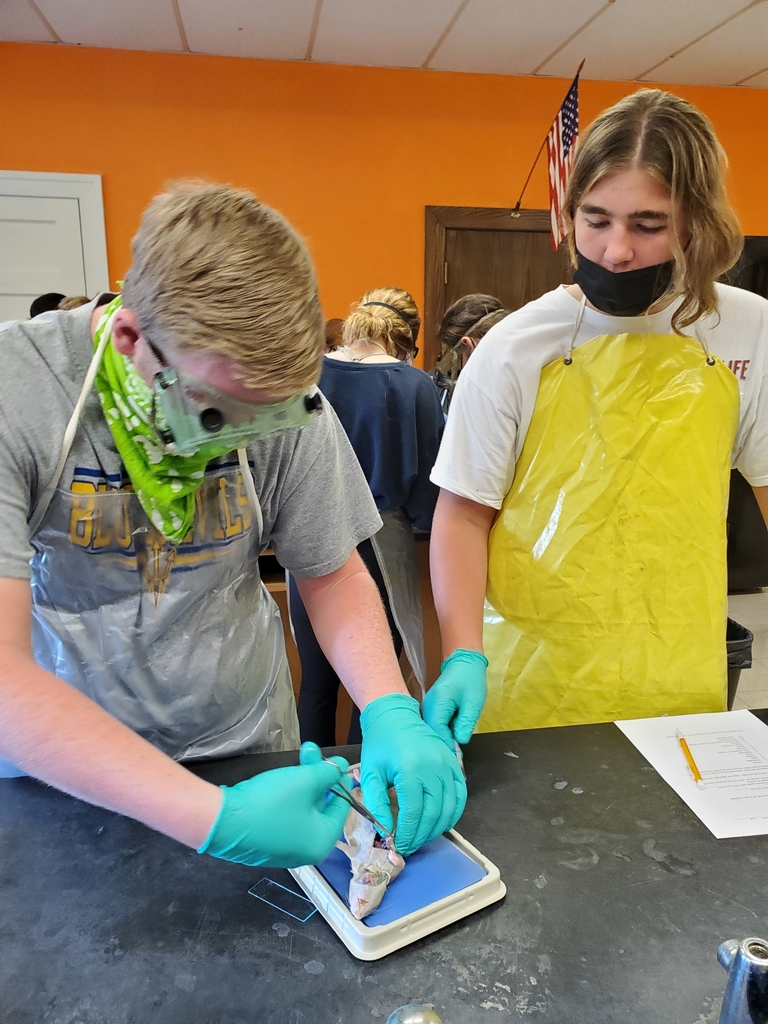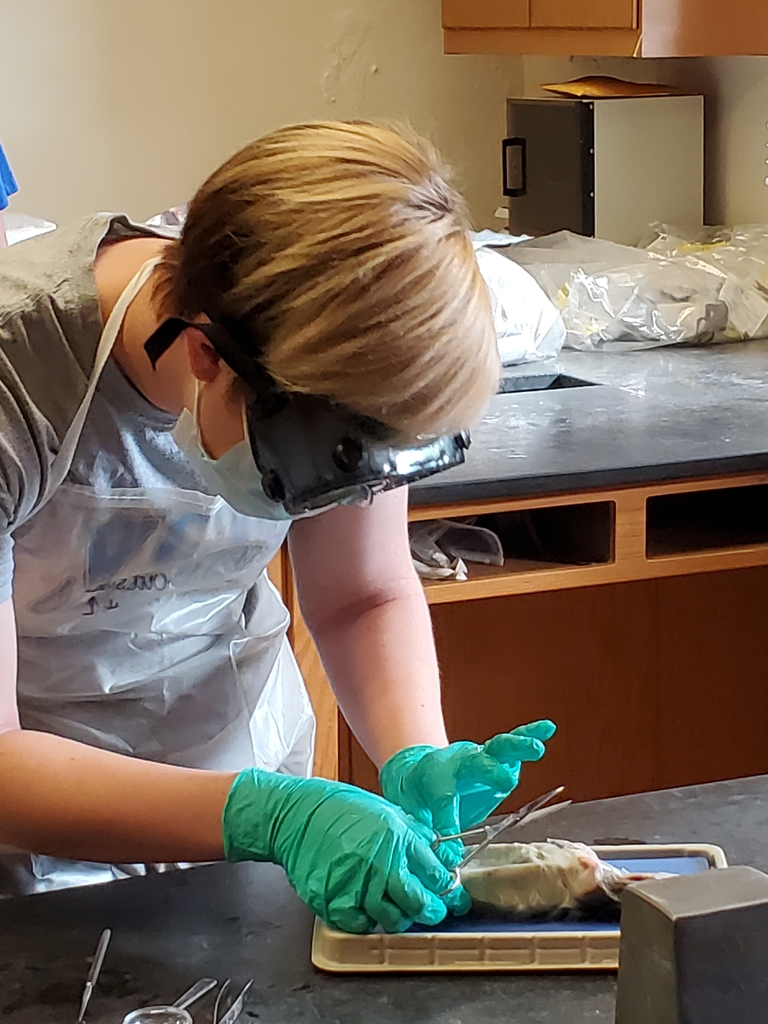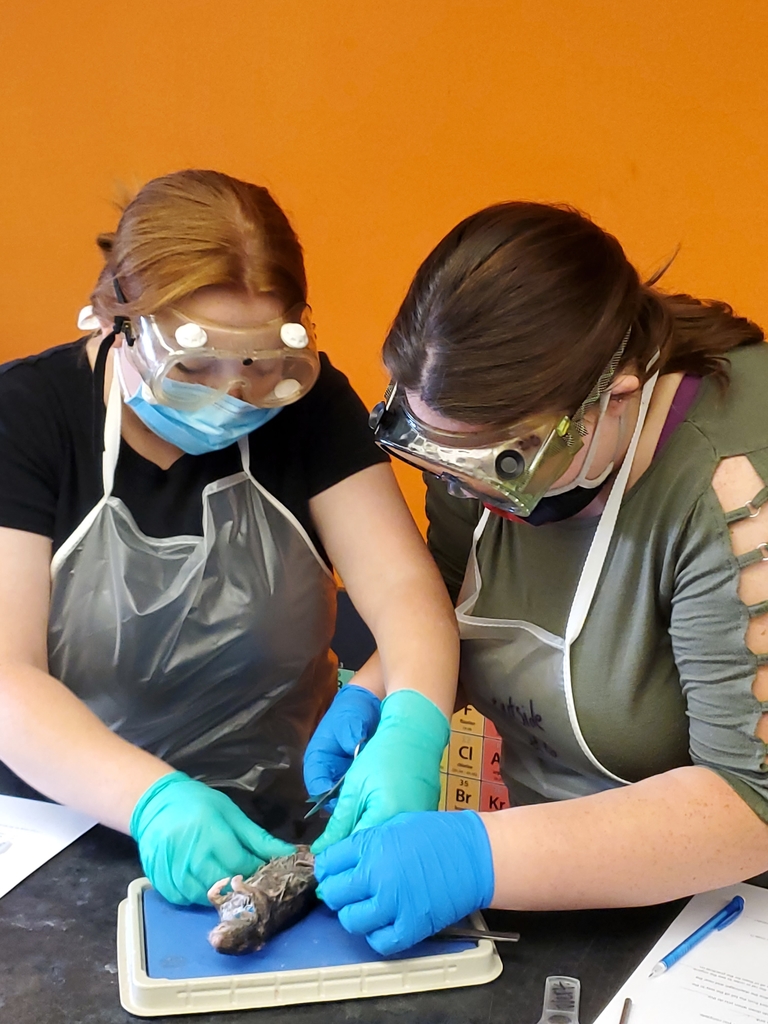 Parent/Teacher Conferences are Tuesday, October 26th and Thursday, October 28th from 3:00-7:00 both days will be 2:00 dismissals. PTO will have a book fair in the small gym from 4:00-7:00 both nights. You can also purchase books online
https://www.scholastic.com/bf/villagroveelemschool
There will be No School on Friday, October 29th.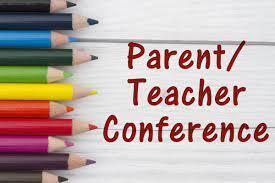 Congrats to Tom Lillard for being appointed to the Villa Grove School Board!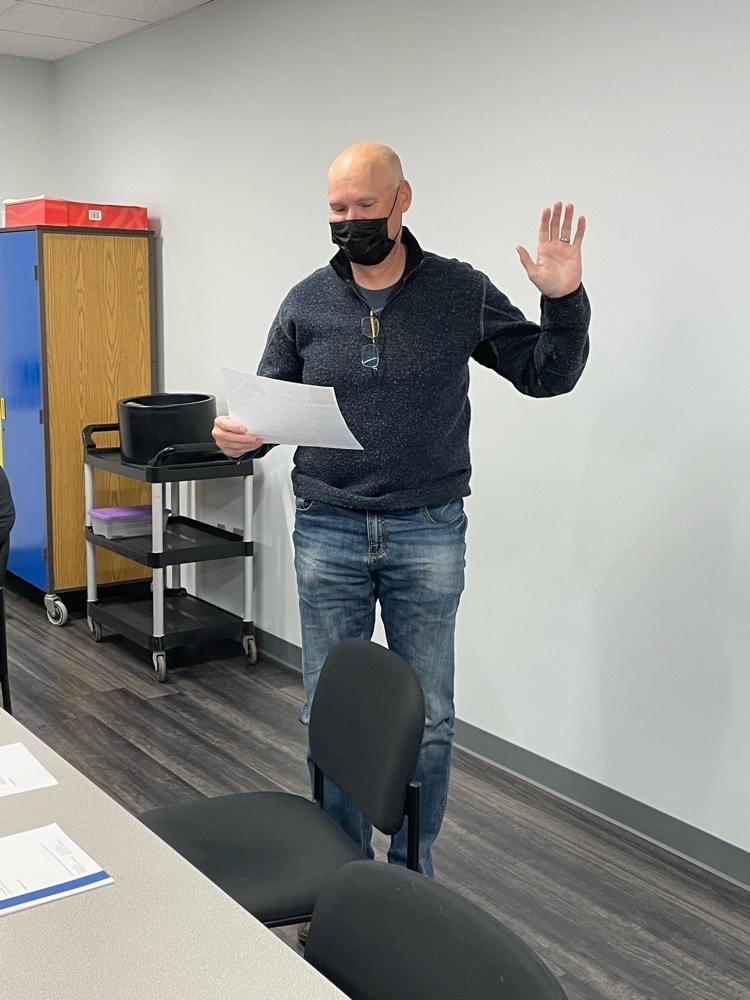 Congratulations to our students who made it into District 5 Honors Choir! They competed against hundreds of others for this honor. Congratulations Caleb Wiessing, Amelia Williams, Molly Little, and Ryan Lillard!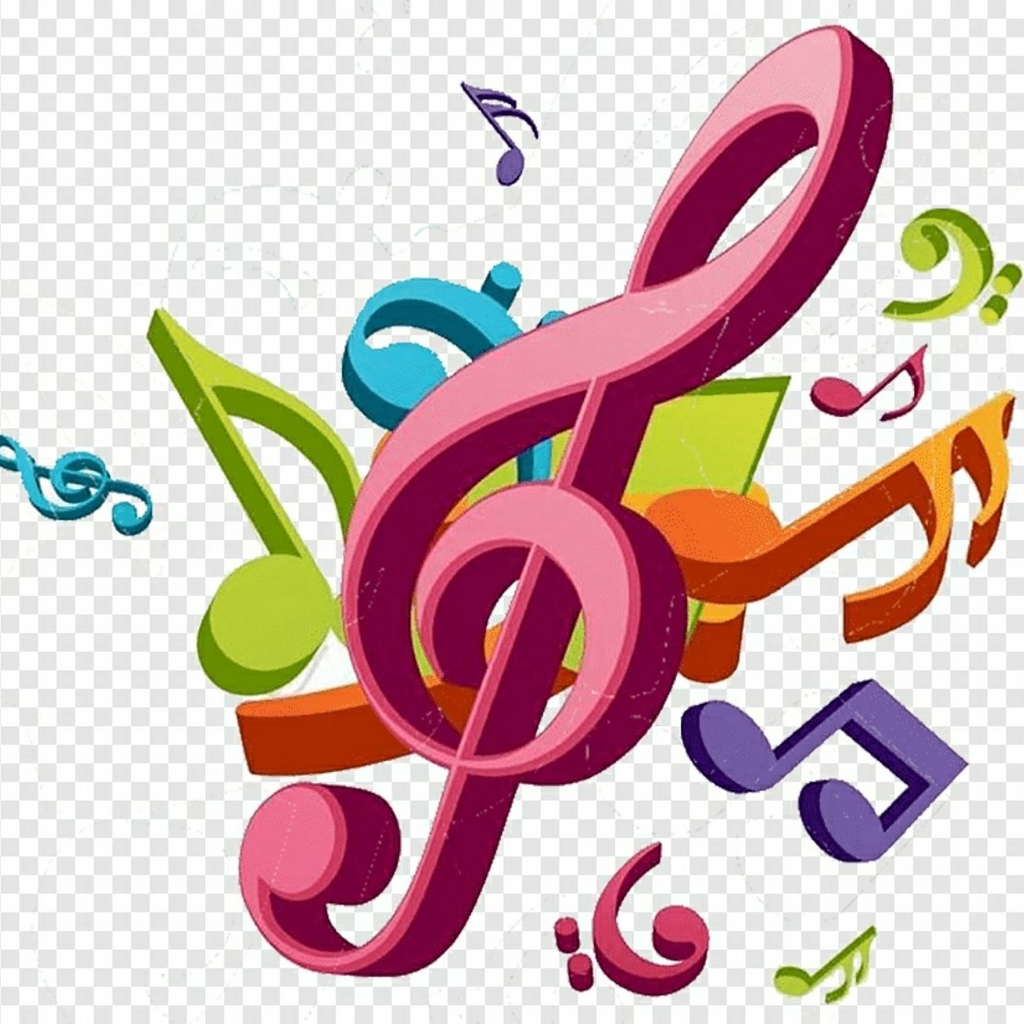 Red Ribbon Bike Winners!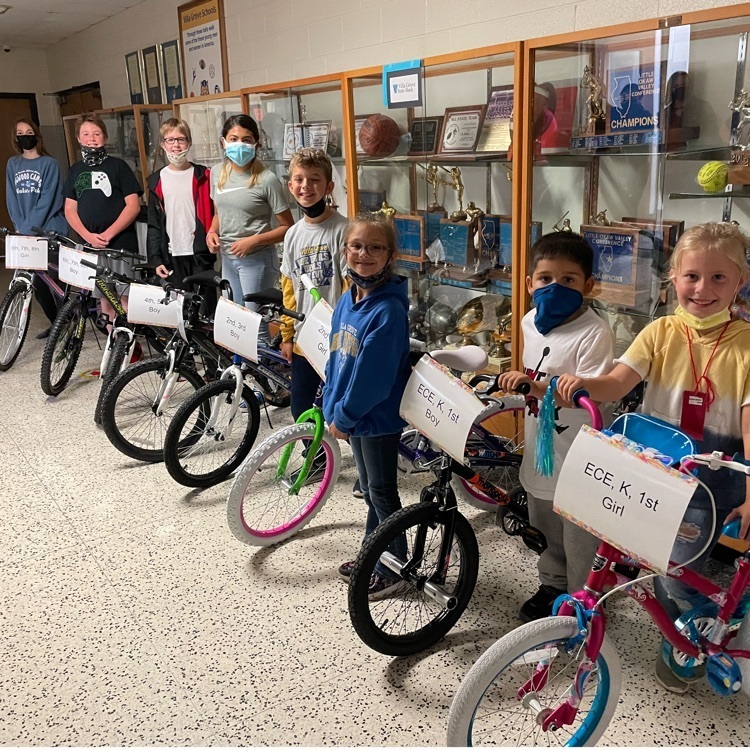 It's Variety Show day! We had a fantastic performance for the students this afternoon and we would love to have you join us for the show tonight! The show starts at 7:00 p.m. in the big gym. Come support the music students!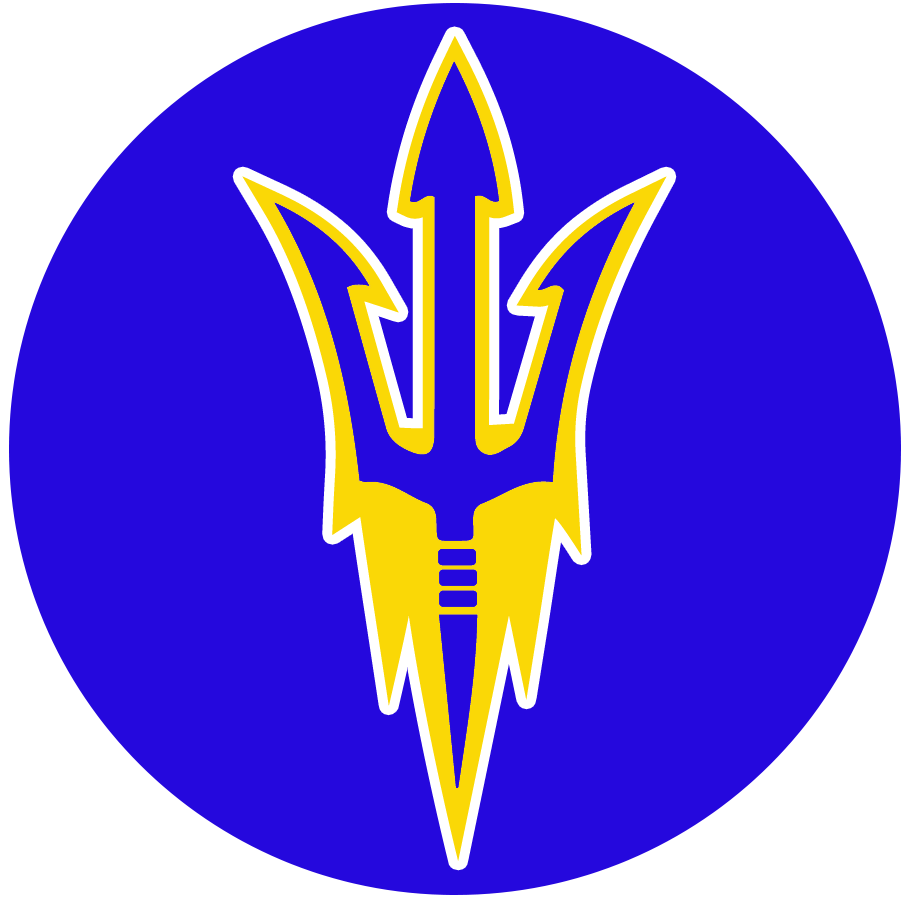 3rd Graders at Ag Field Day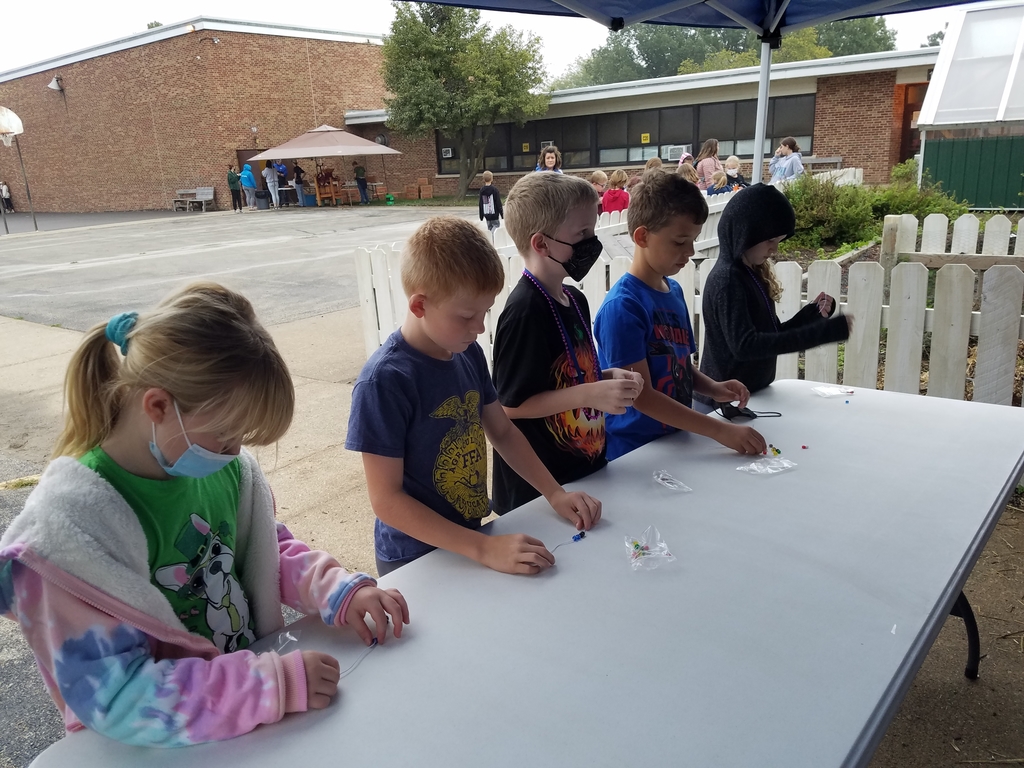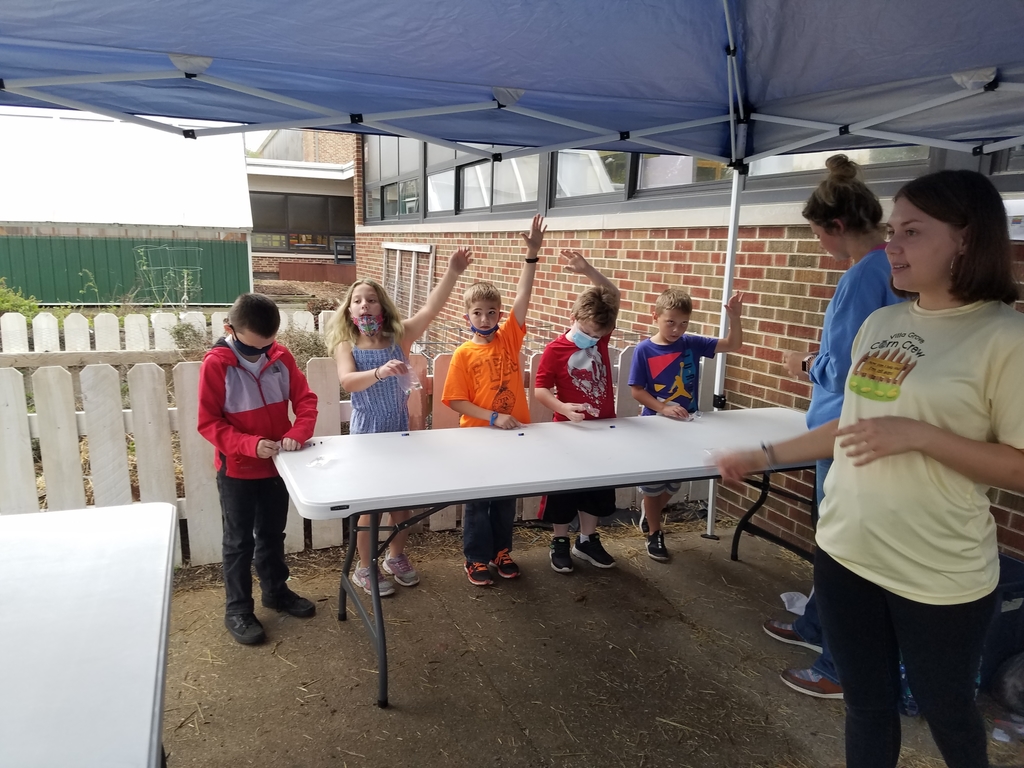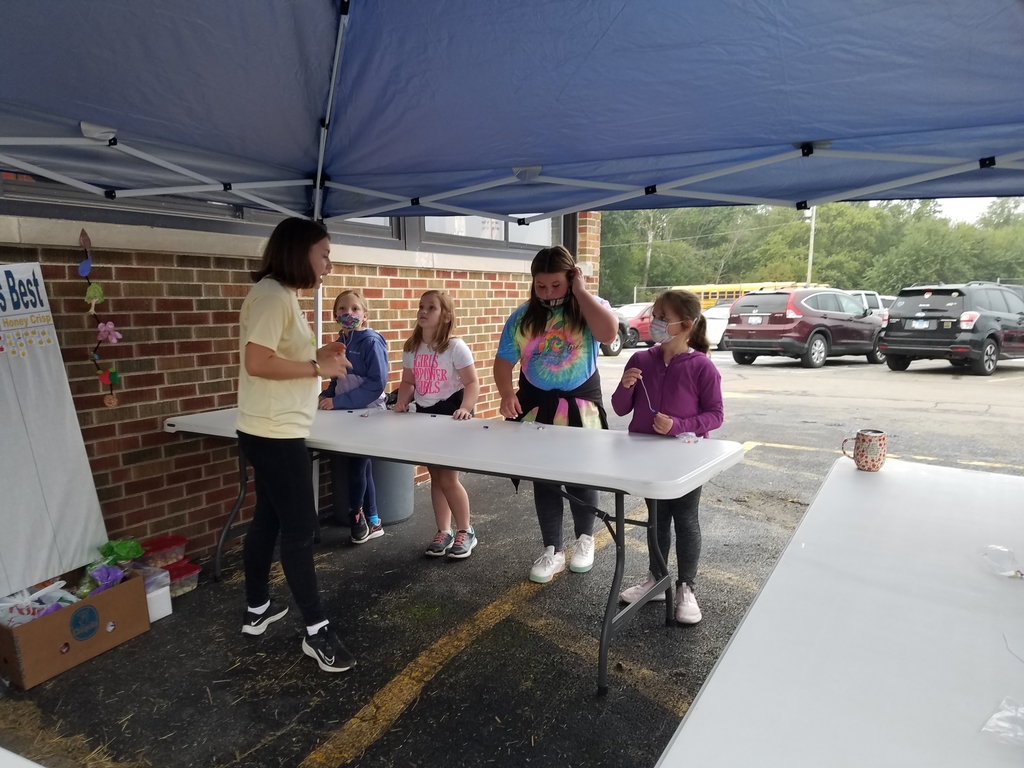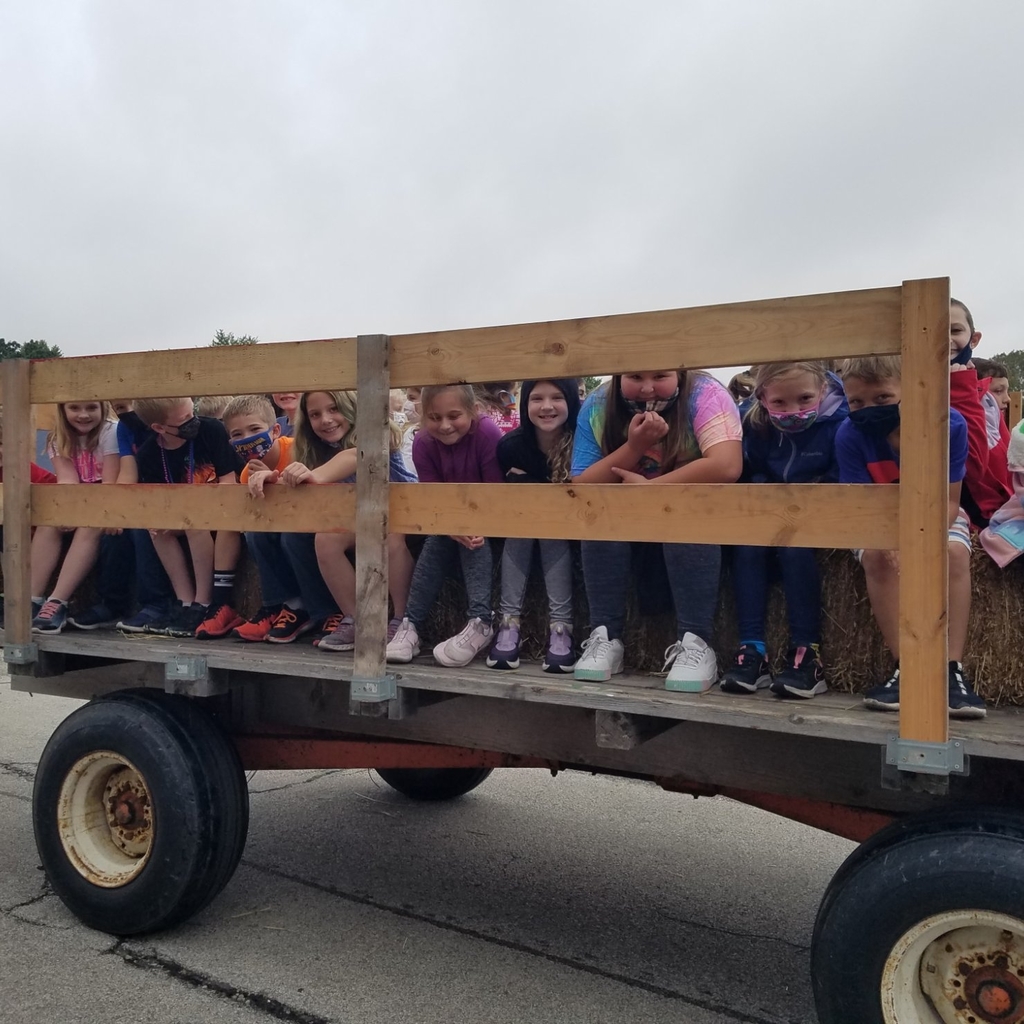 It was a great FFA AG Field Day!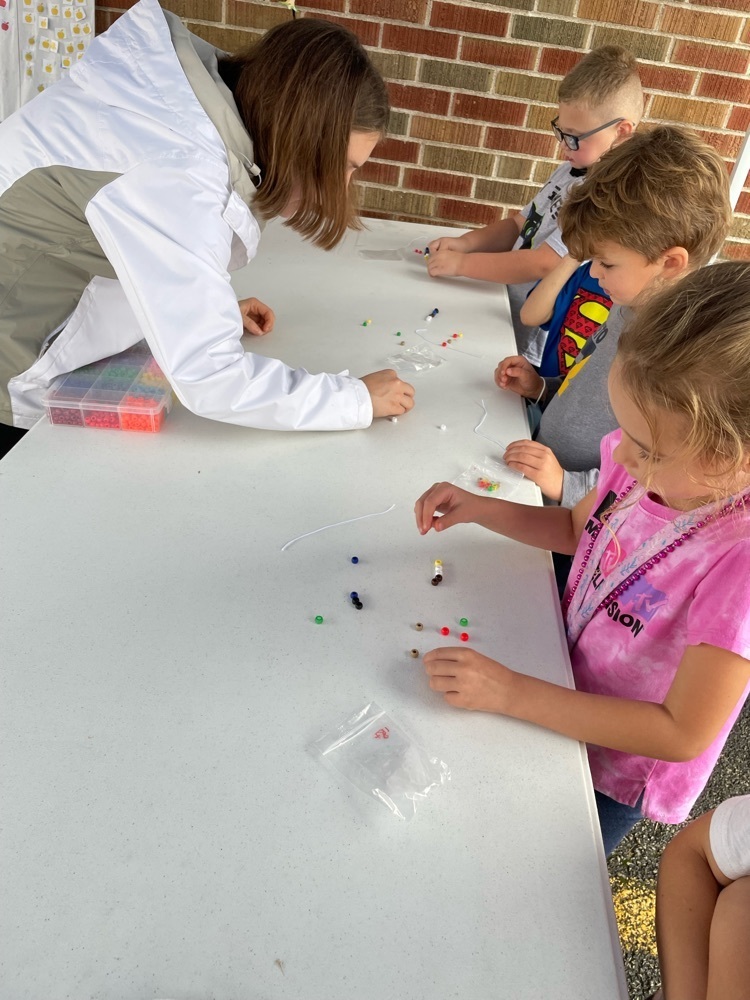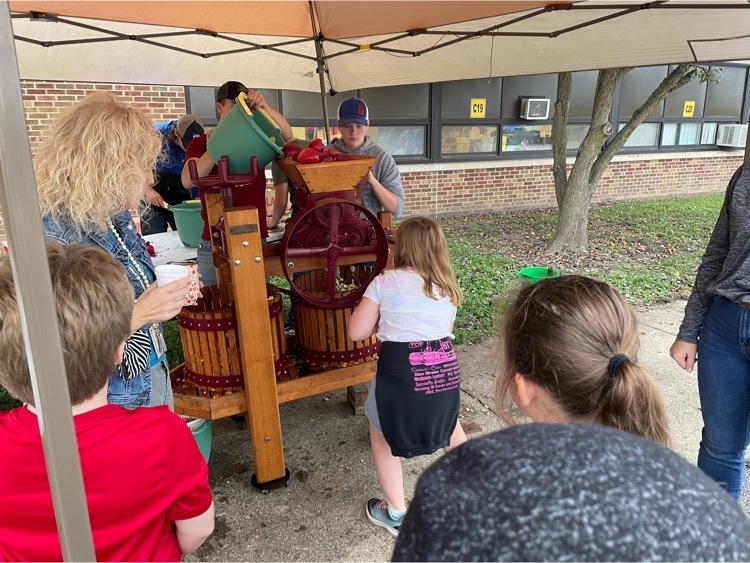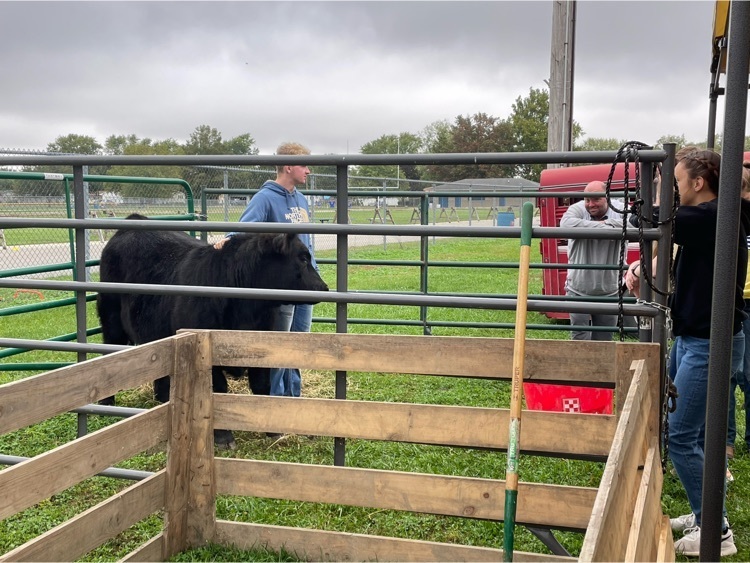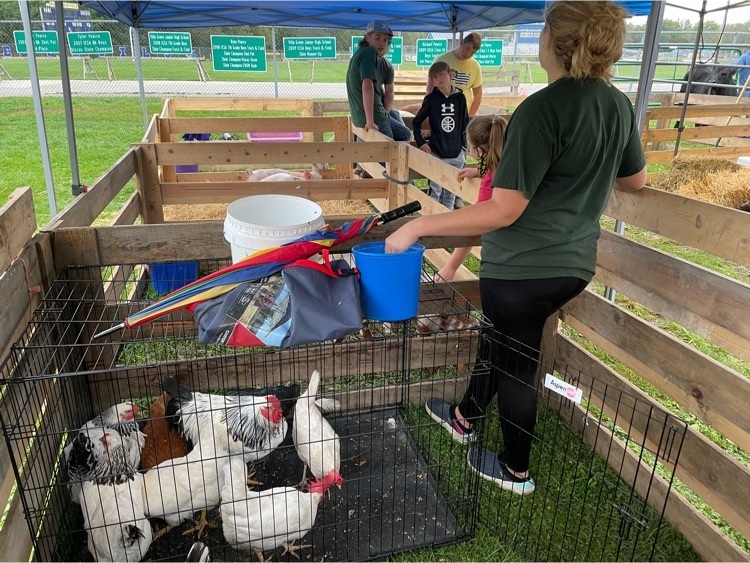 Students in Forensics investigated the relationship between the height of blood being dropped from and the diameter of the drop on impact.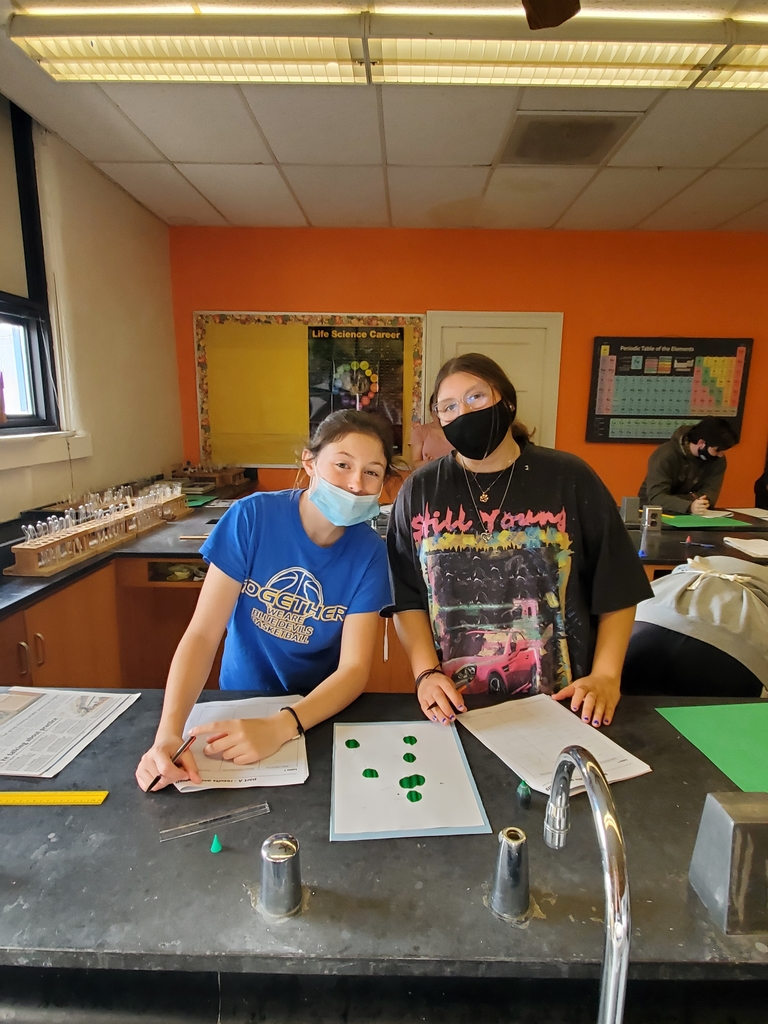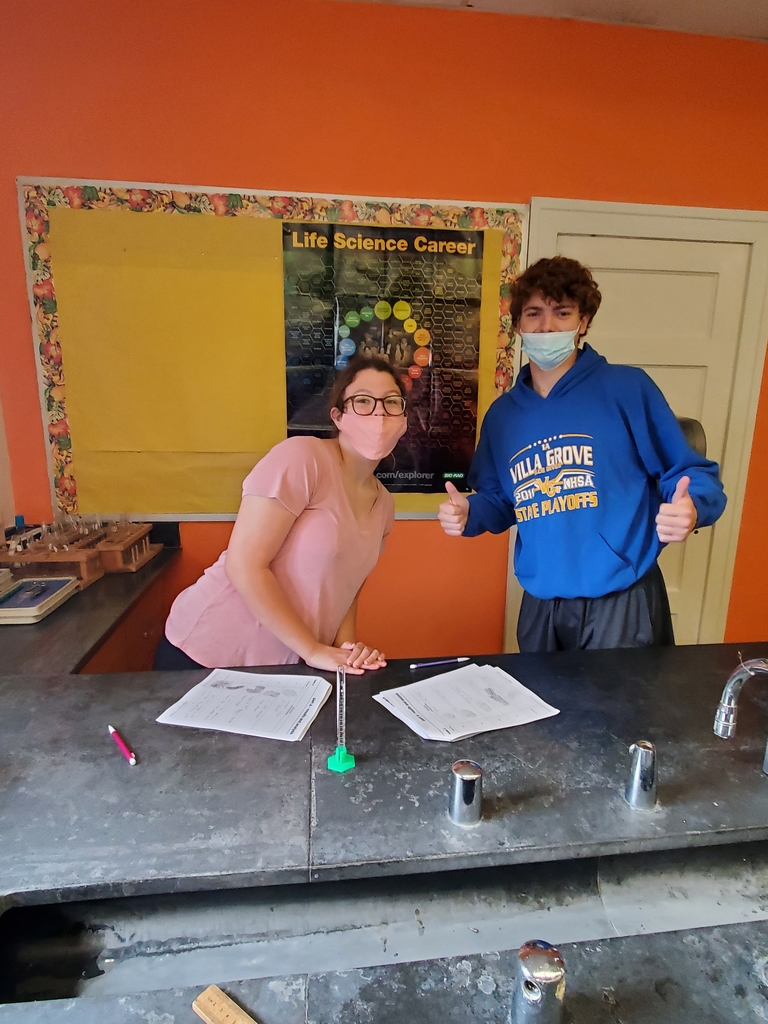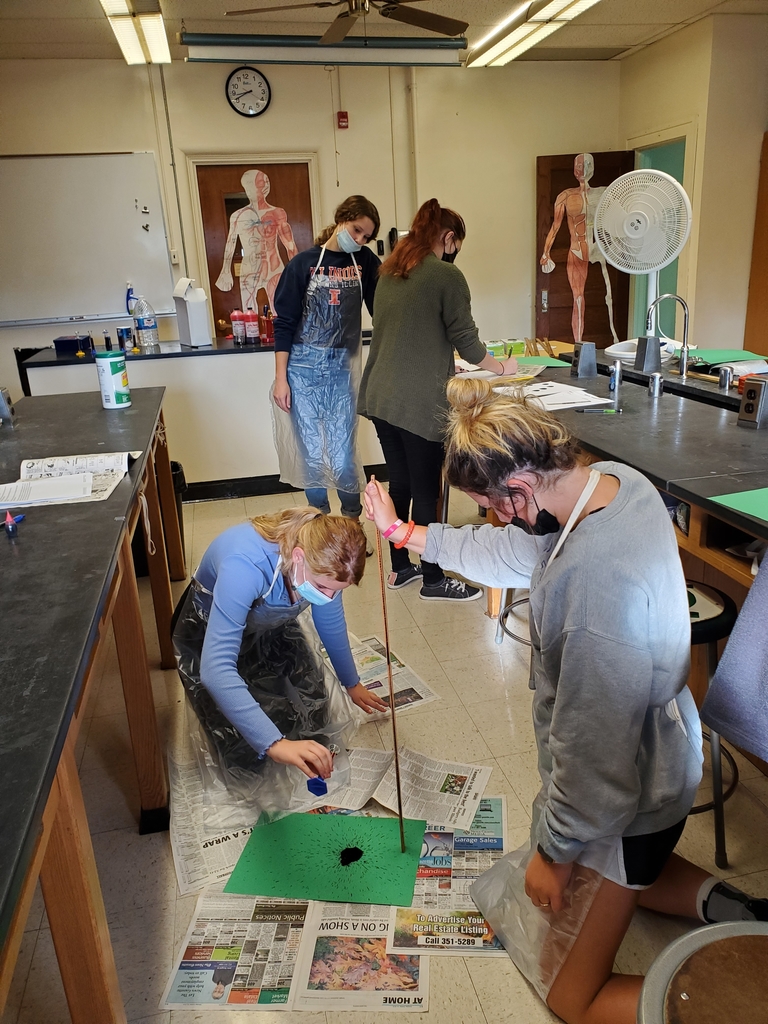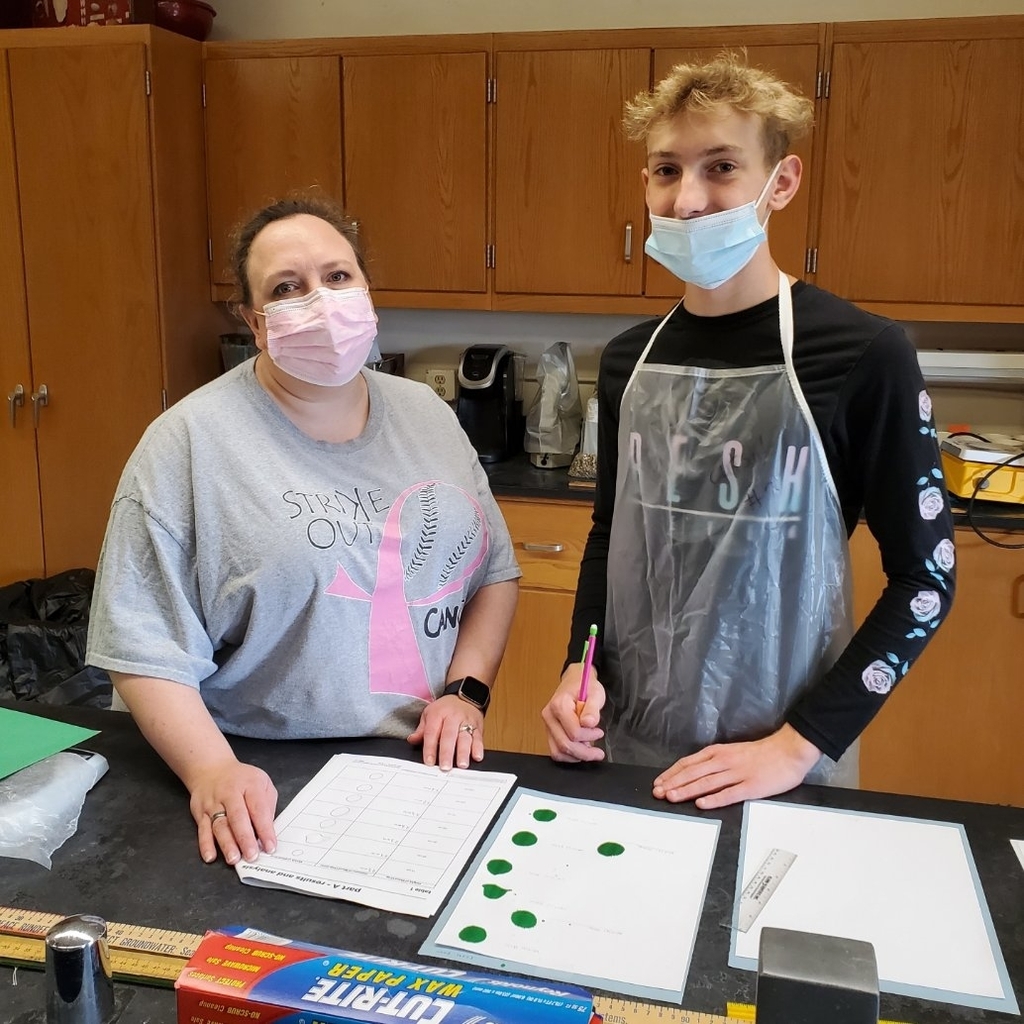 Good morning! Those students who are performing in the Variety Show, make sure you send your music to Ms. Cardiff by Tuesday night!

Reminder: No School Friday, October 8th (Teacher Institute) and Monday, October 11th (Columbus Day) Have a great weekend!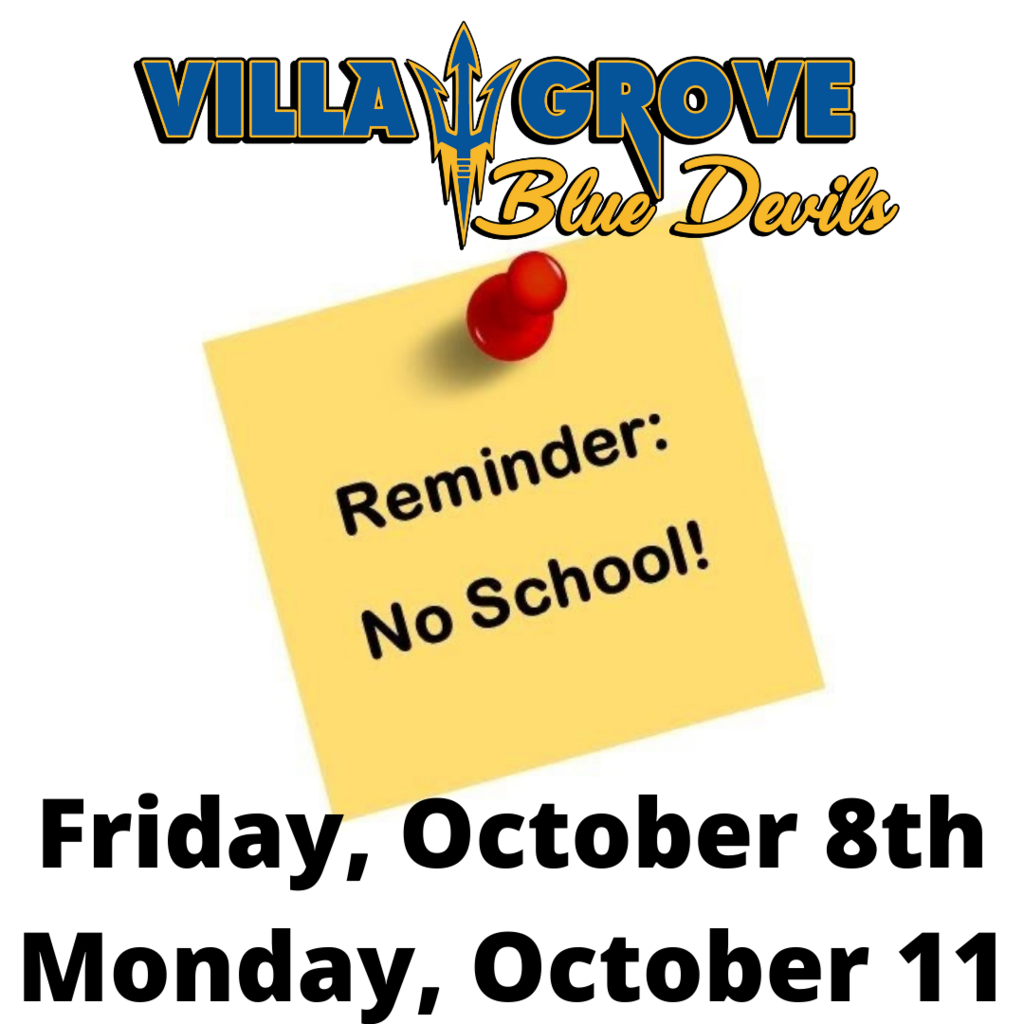 Reminder that Fight Like a Blue Devil order pick up is tomorrow, Thursday, October 7th at 6 pm. You can pick up shirts in the little gym. Please park in the back and go to the gym door. It will be propped open. Thank you!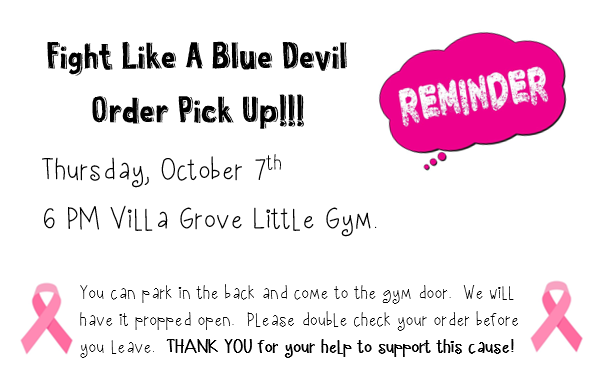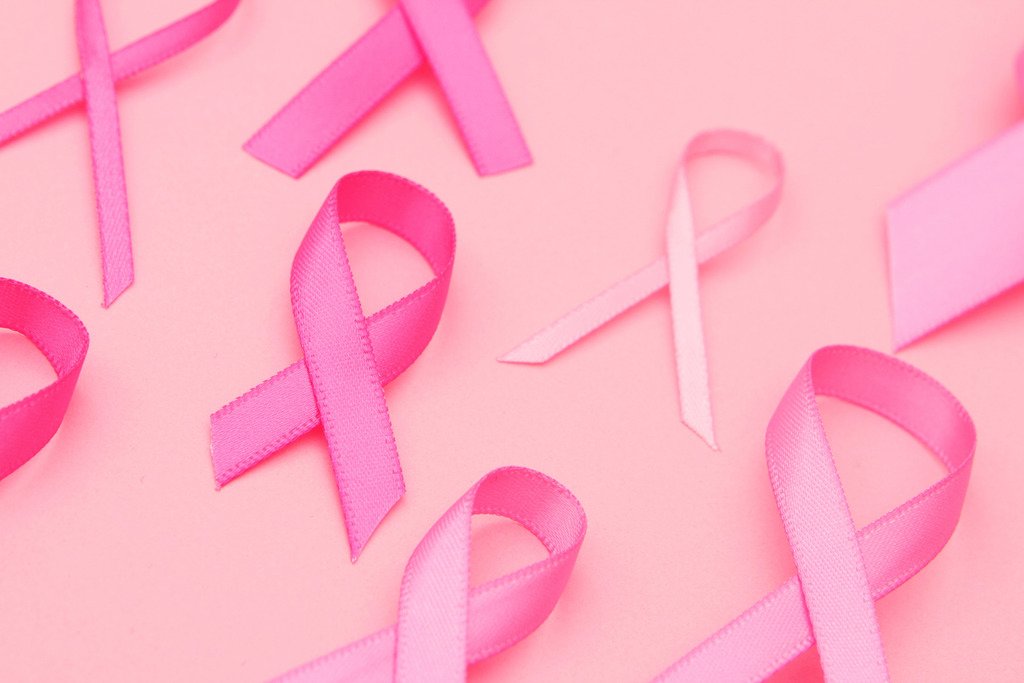 Congrats to our Students of the Month!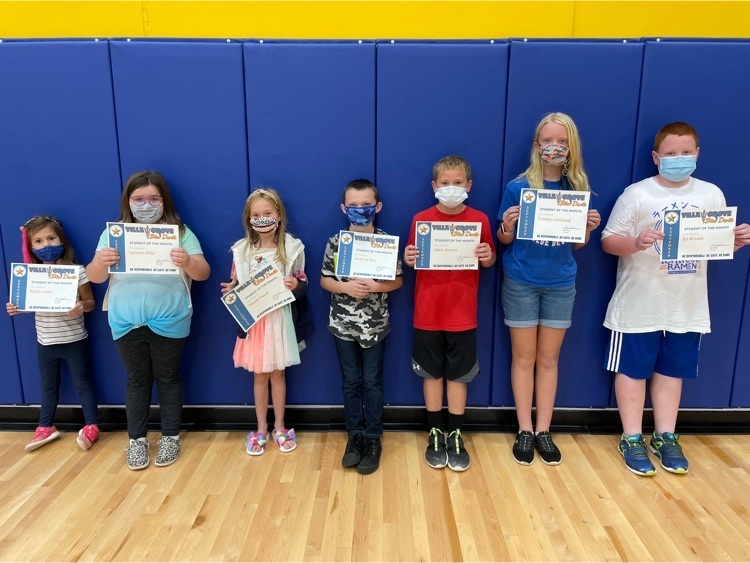 PTO Meeting Wednesday, October 6th at 6:00! Childcare is available.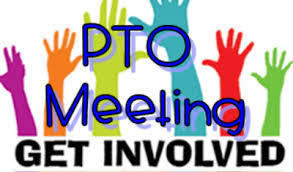 Fight Like A Blue Devil Pink Week is October 4-7th! We will sell beads and bracelets before school. Also, you can bring your change and vote in our coloring contest and teacher sleeping on the roof contest. Congratulations to our coloring contest grade level representatives!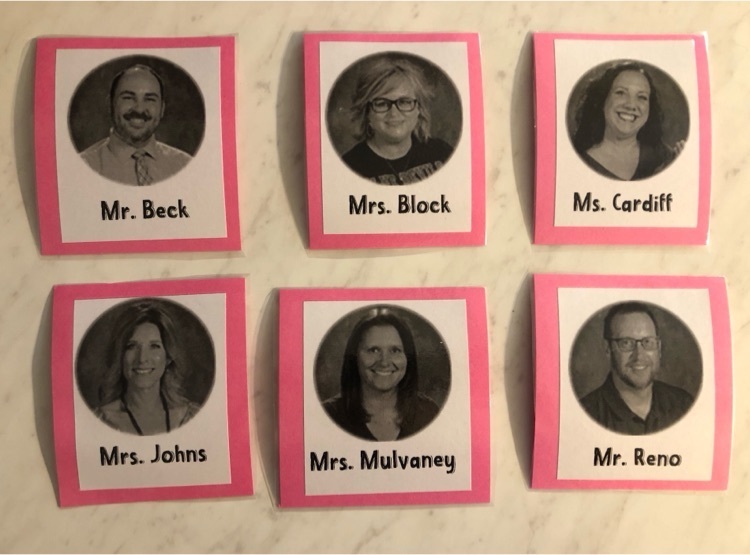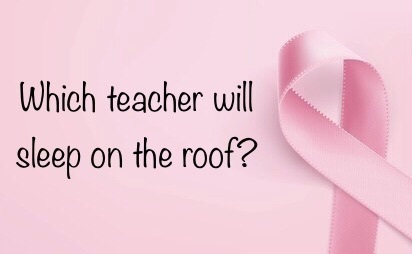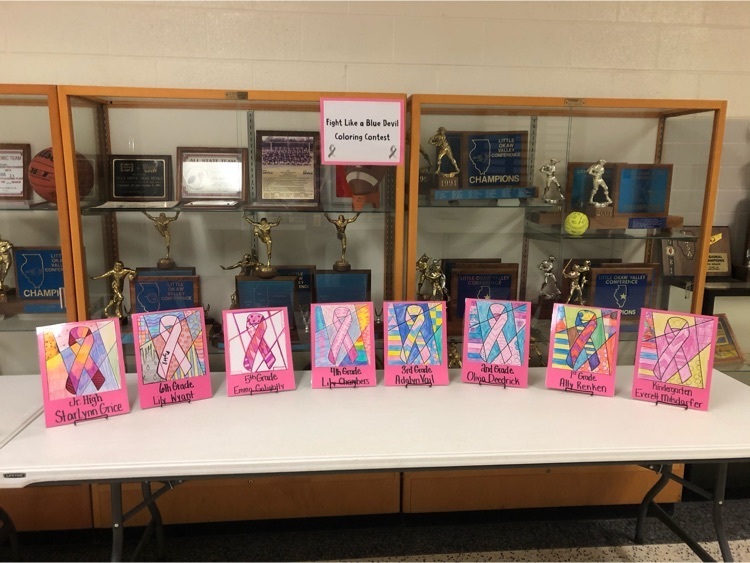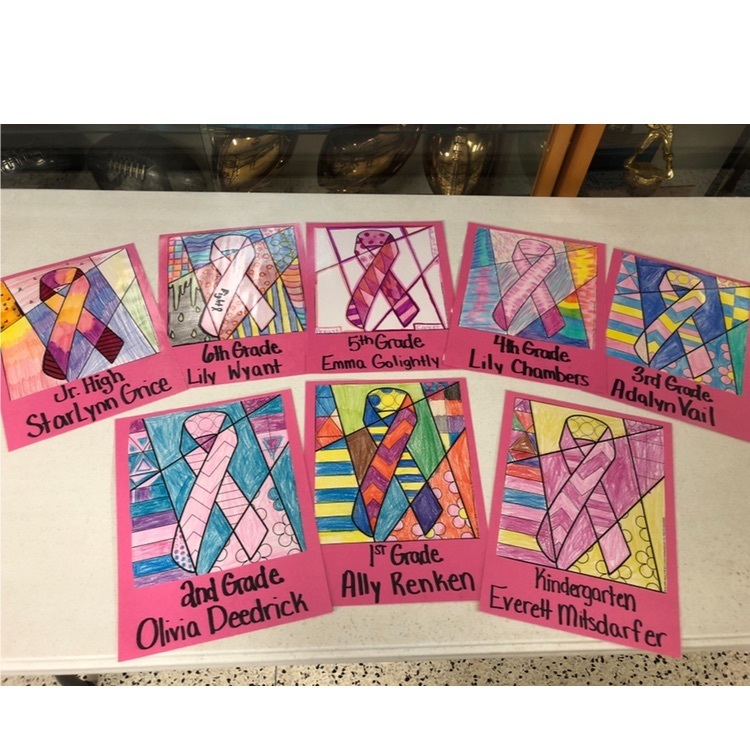 Students in Bio 1 learned basic dissection procedures using Lubber grasshoppers.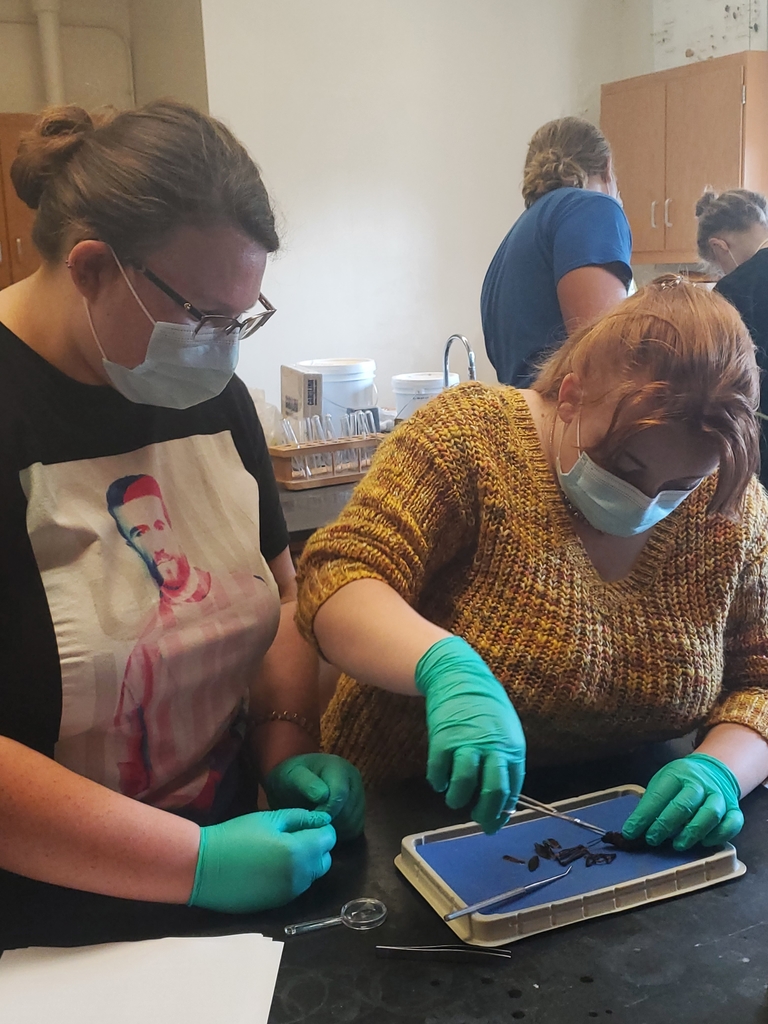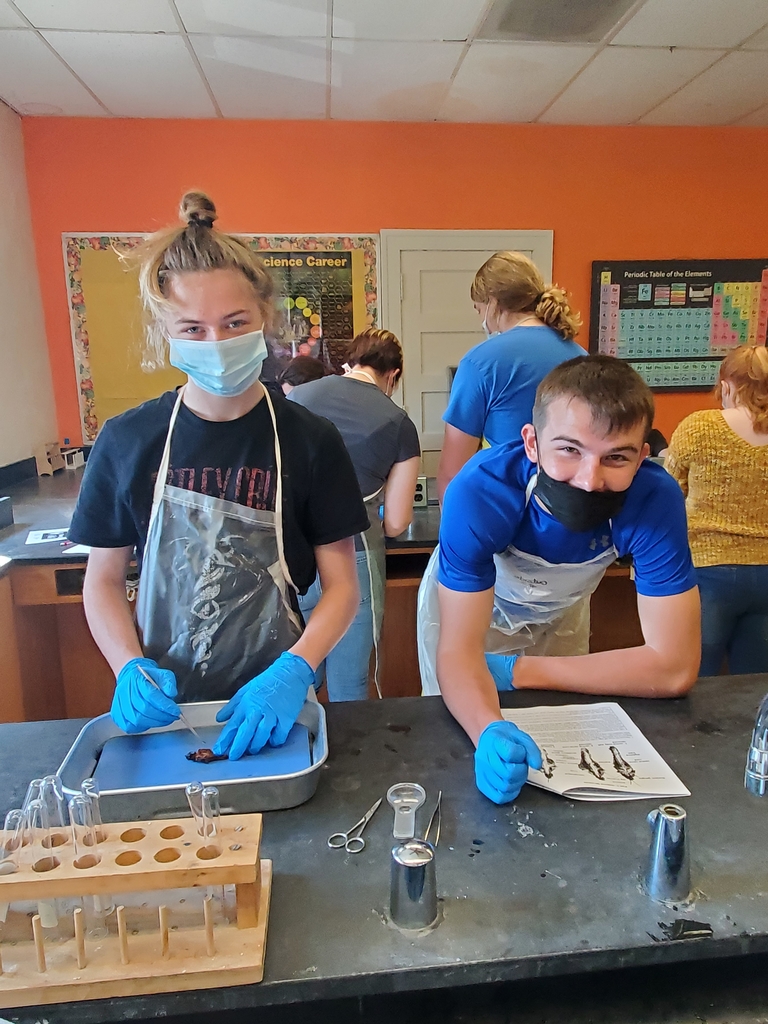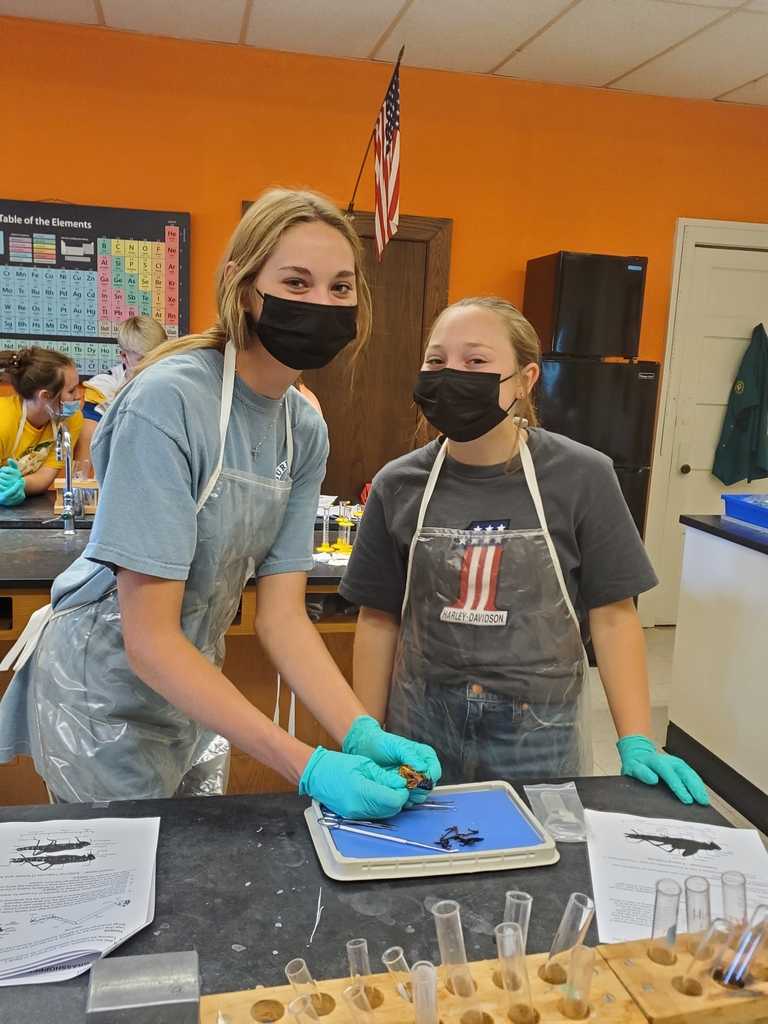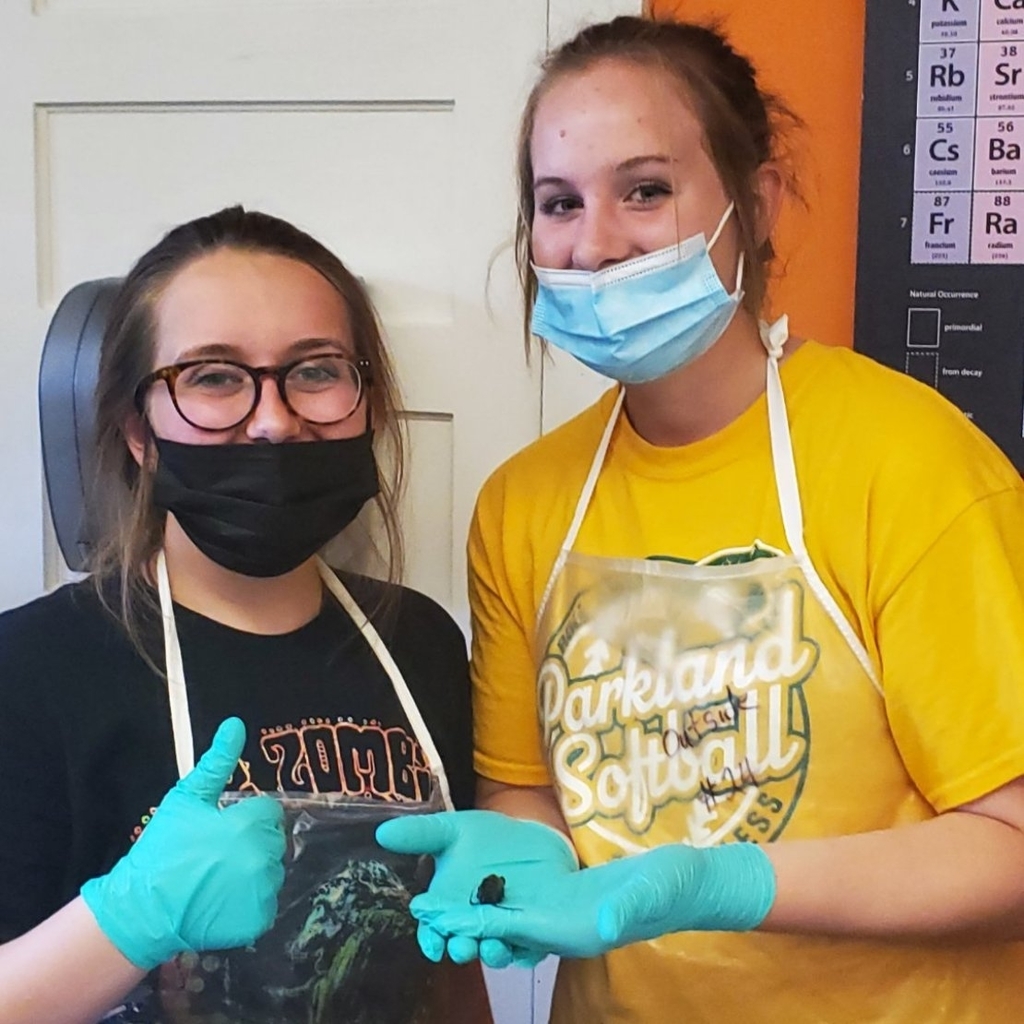 Sixth graders had a blast using play-doh to help them understand dividing a whole number by a fraction!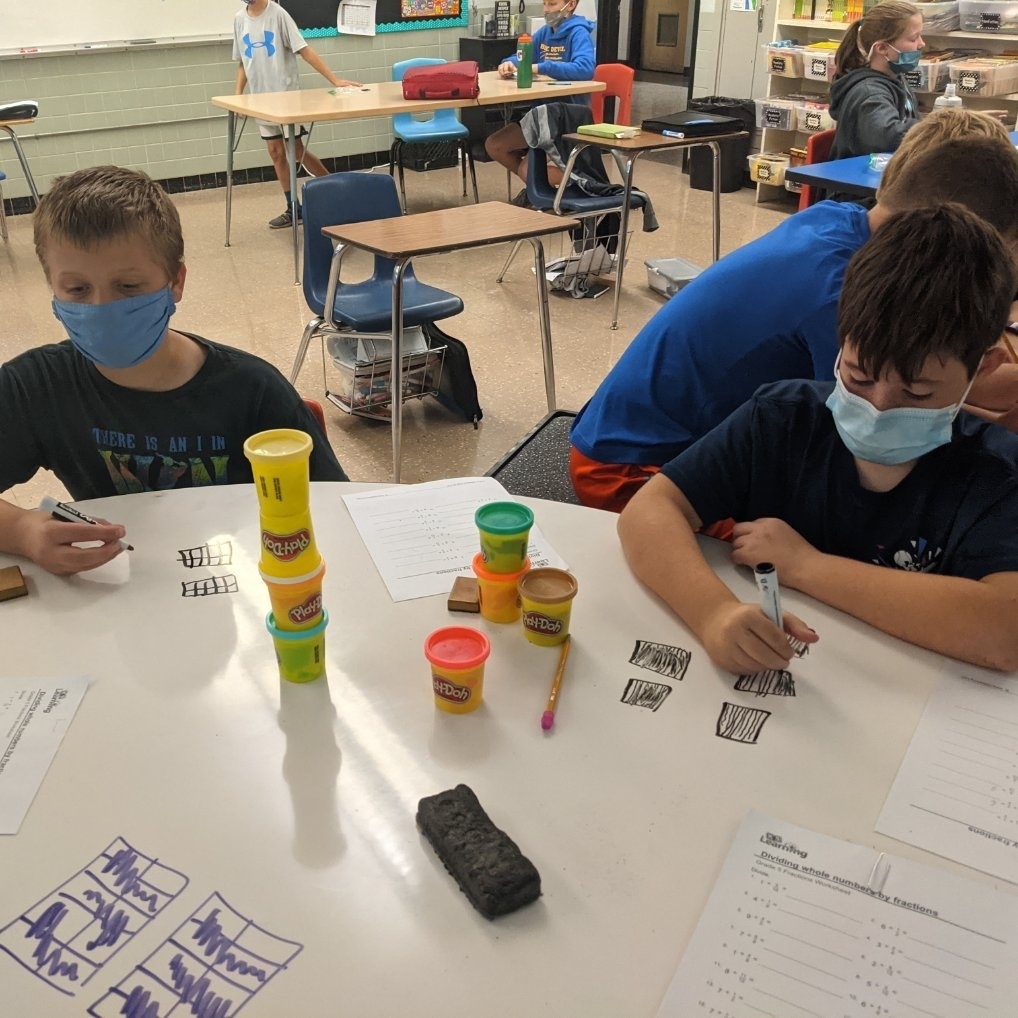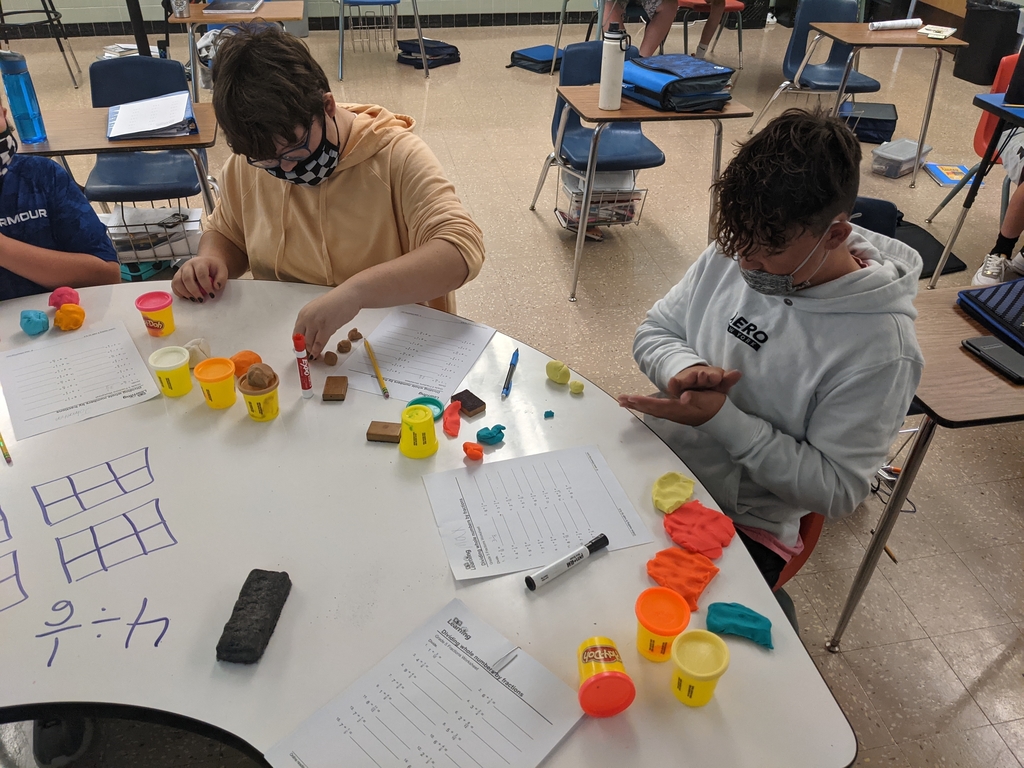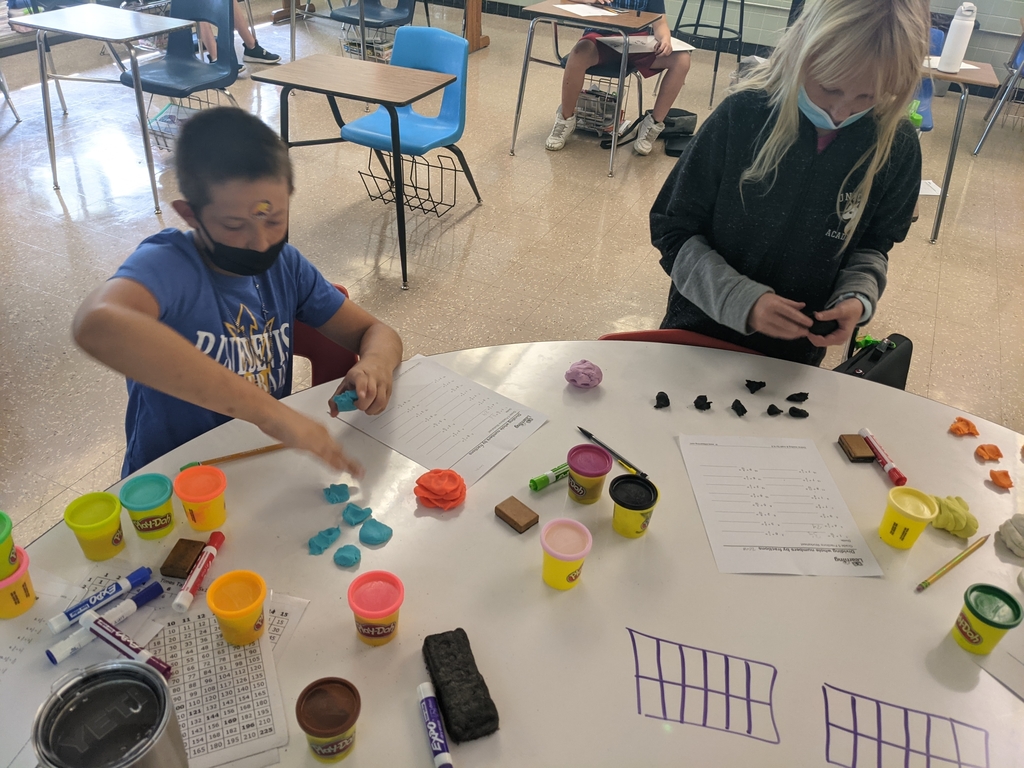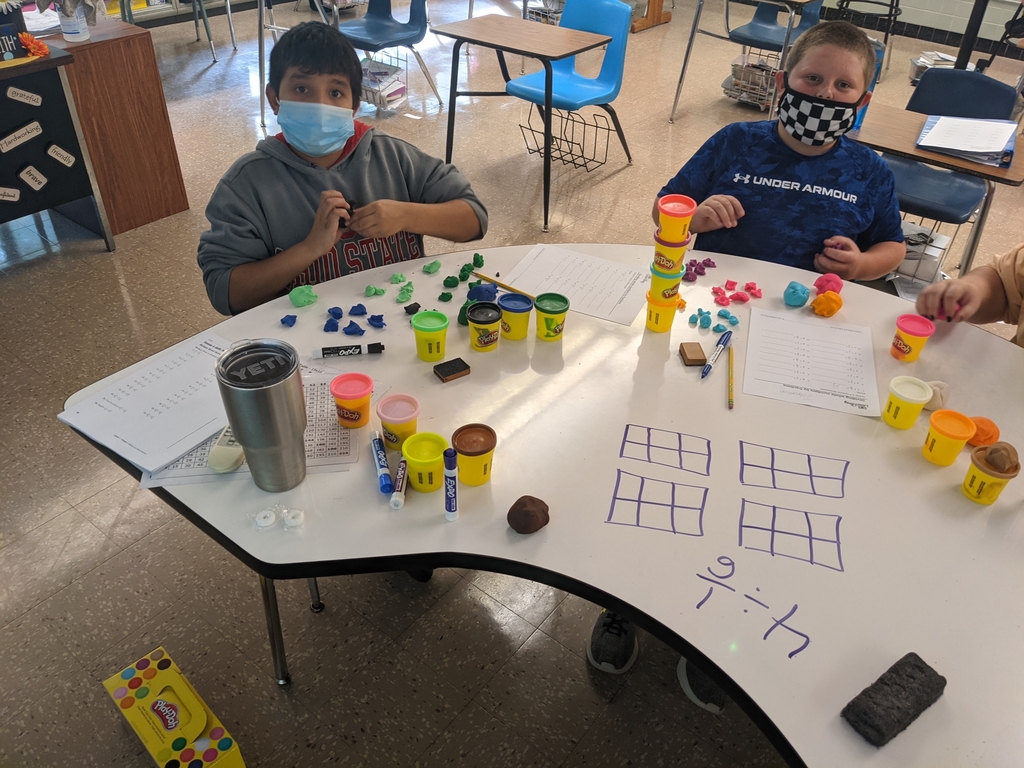 TBT: Peer Counselors from 1995.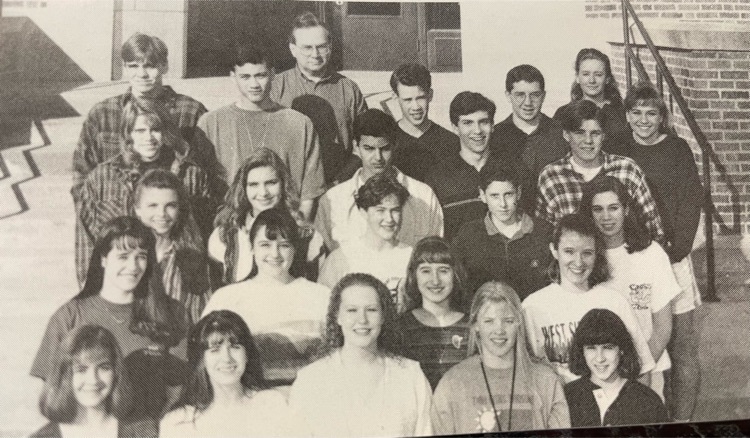 Congrats Gavin! ⛳️